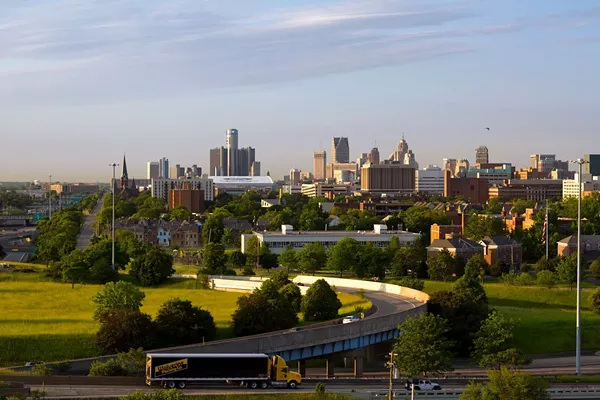 More than 50 years after racial discrimination in lending was barred by the federal Fair Housing Act, white people continue to receive a disproportionate share of mortgages for homes in Detroit.
A
2018 study by the Center for Investigative Reporting's
online public reveal found that black applicants in metro Detroit were twice as likely to be denied conventional home mortgages as their white counterparts.
So it's unsurprising to learn that nearly half of the mortgages for a Detroit home in 2017 were issued to white people, who make up just 10 percent of the city's population, according to
a Free Press analysis
of Home Mortgage Disclosure Act data.
Of the 903 home mortgages for which the race of the applicant was known, 461 were issued to black people, who make up more than 80 percent of the city's population.
The analysis found that no mortgages were issued in 139 of the city's 297 Census tracts. In another 91 Census tracts, only one to five mortgages were issued.
Mayor Duggan has praised lenders such as JPMortgage Chase for issuing more mortgages, but what he didn't mention was the racial disparities in lending.
Unable to get mortgages in Detroit, black people are flocking to the suburbs to purchase homes. In Southfield and Redford Township, 747 mortgages were approved for black people.
The lack of access to mortgages and the foreclosure crisis are key reasons that more than half of the city's black residents rent. A
Metro Times analysis found
that the average rent has increased 80.2 percent since July 2011, while household income has been relatively stagnant at $27,838.
In that time period, more than 10,000 white residents have moved to greater downtown Detroit, while the overall black population is declining.
Stay on top of Detroit news and views. Sign up for our weekly issue newsletter delivered each Wednesday.