As you may have heard,
testing for the QLine was set to happen today
and well... oh heck, just see for yourself.
Facebook user Mark Hall posted this early Tuesday morning, which shows the inspection "speeder" car which was intended to "make sure the route is free of obstruction."
Umm... anyone see a problem here?
It seems shipping companies aren't quite used to the rails that line the sides of the road yet.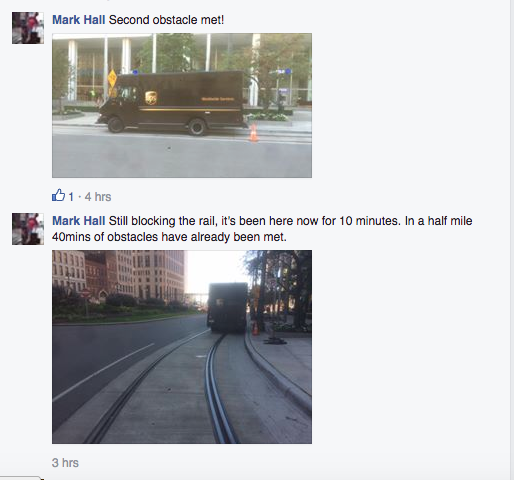 So maybe having the rails in the middle of the road wasn't such a bad idea afterall? ¯\_(ツ)_/¯
Good luck with that.