Facebook user Mickey McCanham posted a photo this morning of a QLINE street car decorated with graffiti.
The graffiti reads "ACAB," which according to those in the know stands for "All Cops Are Bastards."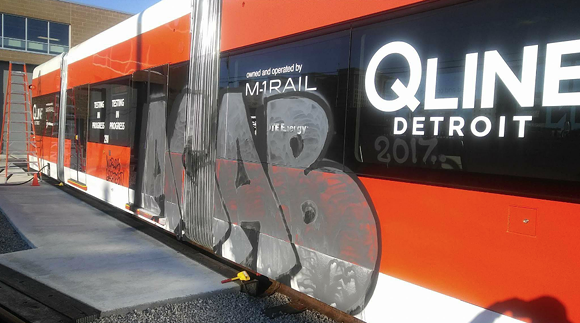 The new street car, that takes passengers from the heart of downtown to New Center, is ready to open in the spring but test runs have been happening for the last few months.
No word on where the incident took place, but a QLINE official says that the cars are stored at the Penske Tech Center in New Center. The official would not comment further but said the incident is being investigated by police.