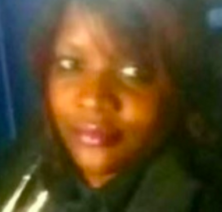 Wayne County Prosecutor Kym Worthy has charged a former Detroit emergency medical technician with willful neglect of duty for failing to respond to an eight-month-old infant who was struggling to breathe.
The prosecutor's office says 45-year-old Ann Marie Thomas was dispatched to Glastonbury Street near the Southfield Freeway and 8 Mile in May of 2015. Thomas allegedly intentionally delayed her response to the call, then when she got about three minutes away from the location, simply stopped driving her vehicle and parked. The baby died later that day. Thomas was fired the following month.
The motive behind Thomas' alleged actions is unclear and the prosecutor's office says she did not have an attorney present at her arraignment this morning.
Thomas' bond has been set at $25,000 and her next court appearance is scheduled for April 28. Willful Neglect of Duty carries a maximum penalty of up to 5 years in prison.