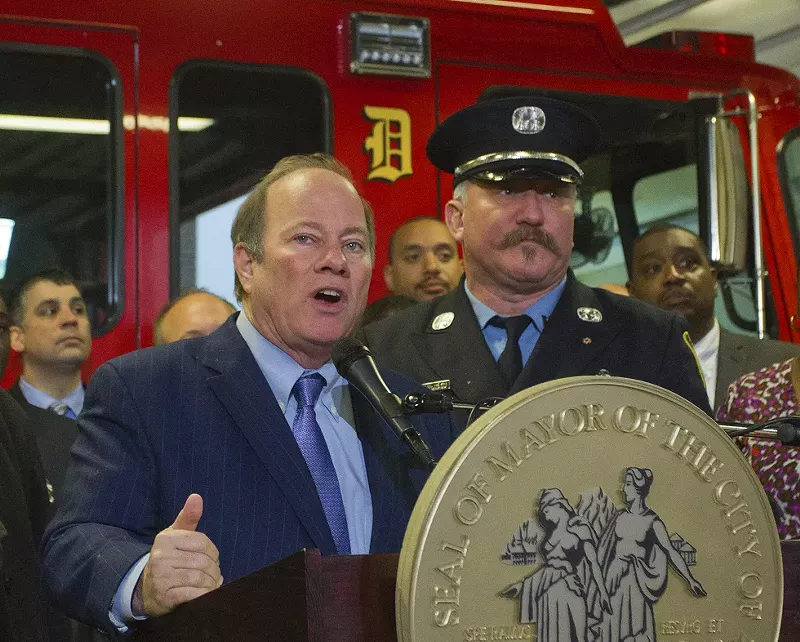 The Wayne County Prosecutor's Office declined to charge the president of the Detroit firefighters' union for blowing the whistle on slow police response times.
Prosecutor Kym Worthy on Tuesday "determined that no crime has been committed" when Capt. Mike Nevin, president of the Detroit Fire Fighters Association, posted internal reports on his and the union's Facebook accounts in early December.
The Fire Department Computer Aided Dispatch (CAD) reports revealed slow police response times to 911 calls.
The case raised eyebrows and accusations of retaliation.
"After a thorough review of the facts and evidence in the case it has been determined that no crime has been committed," the prosecutor's office said in a news release on Tuesday. "The information disclosed is not covered by the Law Enforcement Network statutes and is not confidential pursuant to any other Michigan statutes. Further DFD has not officially adopted any internal policy or requirement regarding the confidentiality of CAD reports. Accordingly, the warrant request against Capt. Nevin has been denied."
The reports released by Nevin contradicted police Chief James Craig's repeated assertions that cops responded in a timely manner to a fatal shooting and other crimes.
Firefighters and medics often arrive at crime scenes before police, which endangers the first responders.
In response to Craig's false narratives,
Motor City Muckraker
and
Deadline Detroit
collaborated on a four-part series
that showed police are a lot slower to respond to crimes than Craig and his administration have publicly acknowledged. Police routinely run out of squad cars to respond to the most violent crimes, often leaving residents to fend for themselves. It's not unusual for police to be unavailable to respond in a timely manner to shootings, stabbings, home invasions, and domestic violence.

Stay on top of Detroit news and views. Sign up for our weekly issue newsletter delivered each Wednesday.