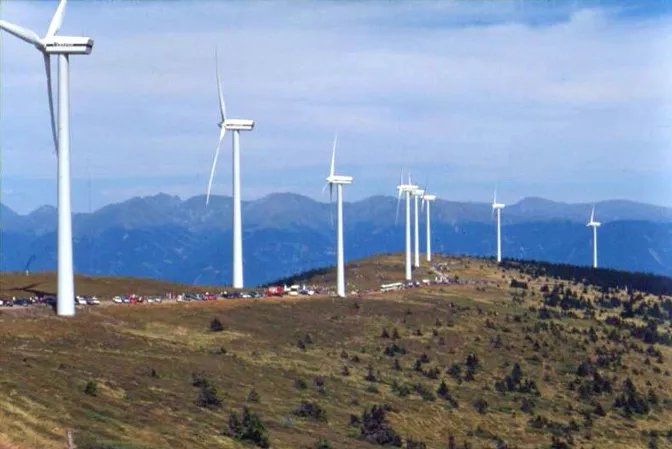 Proposal 1
Emergency manager referendum
VOTE NO
It's difficult to imagine a more undemocratic law than Public Act 4, which seeks to give the state of Michigan authority to appoint emergency managers who assume nearly complete control of financially troubled municipalities and school districts.
Passed by the Legislature and signed into law by Gov. Rick Snyder, the act was briefly implemented before being put on hold when this referendum was placed on the ballot.
If approved by a majority of voters statewide, the law would allow emergency managers to assume the powers traditionally held by elected mayors, city councils and school boards — and then adds new powers beyond the scope of those elected officials, such as they authority to void agreements arrived at through collective bargaining with employee unions and cancel contracts with private businesses. Emergency managers can also sell off public assets.
This is simply too much power to place in the hands of someone who hasn't been elected.
There is also legitimate concern about how race plays into this. The specter of a state where only older minority-majority cities and governance units have been stripped of their political rights is, to say the least, deeply disturbing.
Which brings us to a related aspect of Public Act 4: It fails to address the underlying problems plaguing many of Michigan's municipalities and school districts. In the case of Detroit, the daily allegations and revelations of the last administration's corruption trial, terrible as they are, are not the fundamental cause of Detroit's predicament. The budget crises in Detroit and elsewhere are not the fundamentally the result of chronic mismanagement by city officials. In Detroit, the ultimate culprits are crumbling infrastructure, a tax base decimated by the collapse of the housing market and the decline of industry, and drastic reductions in state revenue sharing.
Another core problem with Public Act 4 is that, while forcing taxpayers and employees to suffer the pain of severe cutbacks, it leaves untouched entirely the bondholders who, in at least some cases, helped create the problems the act is supposed to address.
Public Act 4 is both extreme and unfair, a draconian measure that needs to be repealed.
We strongly urge a "no" vote on Prop. 1.
Proposal 2
Collective bargaining
VOTE YES
This proposed amendment to the Michigan Constitution is, in part, a result of PA4. With that law seeking to give emergency managers the power to, among other things, void contracts obtained through the collective bargaining process with public employee unions, Proposal 2 aims to guarantee that can't happen by enshrining in the state constitution the right of private and public sector employees to organize and bargain collectively.
Unions have been a primary force in building America's middle class and helping make life better for working people. And they are under assault. As noted recently by the New York Times, there has been a "wave of Republican-backed measures adopted in Wisconsin, Indiana, Ohio, Tennessee and other states in the last two years to curb collective bargaining and weaken unions, especially those representing government workers."
In addition to creating a firewall should the emergency manager law remain in place, Prop. 2 is also an attempt to preemptively kill any attempt by Michigan's Republican-dominated Legislature from enacting so-called "right-to-work laws" that allow employees in both the private and public sectors to reap the benefits of contracts bargained by unions without having to pay union dues or fees. The result is that the financial and political clout of unions is severely diminished. In the long run, it is the workers who lose.
Critics call these "the right to work for less" laws.
As noted by the Citizens Research Council of Michigan, a nonprofit, nonpartisan organization that has conducted a comprehensive review of all the statewide ballot measures, passage of Prop. 2 would "effectively preclude Michigan from enacting right-to-work legislation."
The ability to establish strong unions and collectively bargain is fundamental.
We urge a yes vote on Prop. 2.
Proposal 3
Renewable energy standard
VOTE YES
The proposed constitutional amendment would lock into place a commitment to produce 25 percent of the state's electricity from green energy sources by the year 2025.
There are legitimate concerns about enshrining energy policy in the state's constitution. But, as supporters of this proposal have noted, it took 10 years of battling fierce opposition from utilities just to get the Legislature to pass the extremely modest green energy standards now in place. With the state on pace to meet that goal — 10 percent by 2015 — we don't have time to waste another decade fighting the state's powerful electric industry to move things forward.
So it's up to us, we the people, to make Michigan a leader in alternative energy.
Don't believe the television commercials that are trying to scare voters into believing that passing Prop. 3 is going to place a $12 billion burden on consumers. There are protections built into the measure that limit cost increases associated with the green energy standard to no more than 1 percent a year. Additionally, more flexibility has been built into the proposal, allowing the timeline to be extended if costs associated with renewable energy threaten to rise above 1 percent.
A study conducted for the coalition backing the proposal — a group that includes the Sierra Club and the Michigan Environmental Council — found that the measure is likely to cost residential customers only about 50 cents a month, and certainly not more than $1.
That's an incredibly small price to pay for reducing the state's dependence on what is the dominant fuel used to produce our electricity — coal. The fossil fuel fouls the environment and causes severe health problems — especially for the poor and minorities most likely to live near a power plant.
Coal is also a major source of the greenhouse gases that contribute to global climate change.
Hurricane Sandy should be a wake-up call for everyone, providing terrifying evidence of what the future holds if the world doesn't act quickly to reduce the amount of greenhouse gases we're pumping into the atmosphere.
This is Michigan's opportunity to its part to address a problem facing the entire planet.
That said, this proposal is imperfect. Along with promoting wind, solar and hydro power, it also includes biomass as a form of green energy. Anyone at all familiar with Detroit's waste-to-energy incinerator — a facility considered "green" under this proposal — realizes how wrong that it.
However, such facilities, as Detroit's incinerator has clearly shown, are simply not cost-effective in any way. So it is highly unlikely we'll see a rush to build more of them.
What will see is an abundance of is high-tech wind turbines. That's because, when it comes to wind potential, Michigan is among the best-suited states in the nation.
Unlike coal, which keeps electricity costly even after the facilities burning it have been paid for, wind turbines essentially produce energy for free once the initial investment has been paid off, setting the stage for costs to actually going down instead of rising ever higher.
There are other benefits as well. Supporters of the proposal say that as many as 96,000 good-paying jobs will be created in Michigan if this proposal passes.
Despite some potential problems and concerns, on the whole the benefits of this proposal far outweigh any drawbacks.
Because of that, and because of all that's at stake, we think that it is entirely appropriate to ensure Michigan becomes one of the greenest states in the nation by placing the 25 by '25 standard in our constitution.
We recommend a yes vote.
Proposal 4
Home health care
VOTE NO
This proposal, as described by the nonprofit Citizens Research Council (CRC), would amend the state constitution to establish a Michigan Quality Home Care Council and "affirm limited collective bargaining rights for about 42,000 home health care workers," a group currently earning about $8 an hour.
As a result of a lawsuit filed against the state by the Service Employees International Union (SEIU) a federal judge issued an injunction keeping in place the protections offered in the current contract covering these workers until the agreement expires in February 2013.
The proposal, the CRC explains, "would establish a statewide registry of home health care aides and enshrine home health care workers' collective bargaining rights in the state constitution."
Contrary to what is being claimed in television ads supporting the proposal, according to the nonprofit, nonpartisan Center for Michigan and the watchdogs at its "Truth Squad," it would not "ensure higher wages for home aides." Neither would it ensure better training; the proposal, if passed, would only provide an opportunity for these workers to upgrade their skills.
The Truth Squad's claim is reinforced by the Citizen's Research Council, which reports that, "Providers are not required to avail themselves of the training opportunities; program participants are not required to select providers from the registry ..." that would be created.
In its analysis of the proposal, the CRC notes that the state's Home Health Care Program will remain in place regardless of what voters decide on Nov. 6.
"... the program that pays for home health aides depends on federal and state funding, not on the bargaining rights or union affiliation of, nor payment of union dues by, home health care aides."
Given that, the CRC notes, the question is whether this particular issue is of such significance that it should be enshrined in the state constitution.
We think it is not. If there is a desire on the part of the public to seek reforms, a voter-initiated law or referendum would be a better approach.
We recommend a no vote on Prop. 4.
Proposal 5
Require a two-thirds legislative super-majority to raise taxes
VOTE NO
When you have the state's top Republican and the man who challenged him for the job, Lansing's Democratic mayor, standing shoulder-to-shoulder in opposition to something, you can be pretty sure that something is a very bad idea. When you have the conservative Detroit News and the lefties at the Metro Times lined up in opposition, you can be absolutely certain it's a very bad idea.
Which is exactly what Proposal 5 is.
If approved by voters, it would require a two-thirds majority in both houses of the Michigan Legislature before any taxes could be raised — for any reason.
Which means that, no matter how much the state needed to increase funding for road repairs or schools or to deal with some unforeseen disaster, doing so would be virtually impossible.
Much of the money behind this effort is coming from Manuel "Matty" Mouroun, his family, and related businesses.
It is not exactly clear why the owners of the Ambassador Bridge have sunk millions into the effort to get Prop. 5 passed. Michigan Public Radio recently offered three possible explanations:
1) Gas taxes: The Morouns, along with owning the Ambassador Bridge linking Detroit with Windsor, also control a sprawling trucking empire. If gas taxes go up — something Gov. Snyder is considering as a way to address the problem of crumbling highways — maintaining profit margins becomes more difficult. (However, the Morouns are more shielded against this than others; because the diesel pumps at its Gateway Plaza are in a duty-free zone, all the trucks using it avoid paying taxes on the fuel.) Besides, bad roads aren't exactly good news for any tucking company.
2) Another theory is that the Morouns wanted help getting their Prop. 6 passed (more on that later), so they turned to the conservative nonprofit Michigan Alliance for Prosperity (MAP) — which is associated with the arch-conservative, tax- and regulation-hating billionaire Koch bothers — for a little mutual back-scratching. The Morouns cough up millions to get the signatures needed to get Prop. 6 on the ballot, and MAP gets this truly crazy proposal on as well.
3) There's also the notion that helping get the Tea Partiers to turn out in force for an anti-tax measure would also help get Prop. 6 passed as well.
Who know? Maybe it's some of all three.
What's not in question is how monumentally disastrous of an idea it is to let a minority of legislators hold veto power over any tax increase. If this scheme were to become part of the state constitution, just 13 members of the state Senate could ensure complete gridlock in Lansing.
If anyone is at all in doubt regarding what folly this is, just take a look at how far California has fallen since a similar plan was enacted there.
Roger Martin, a spokesman for the Defend Michigan Democracy group that's opposing this has said elsewhere:
"This is Trojan horse public policy. It looks really good on the surface, but if you just take for a moment and think about its consequences, this is just not good public policy for a state that's on the economic rebound, that's trying to figure out a way to reinvest in its infrastructure, trying to put people back to work. This is a recipe for disaster."
Which is why groups as disparate as the Michigan Chamber of Commerce and the Michigan Education Association are opposed to it.
In this time of extreme political polarization, Matty Moroun, the Koch brothers, and the Michigan Alliance for Progress have succeeded in doing the near-impossible by garnering support from all parts of the political spectrum to oppose Prop. 5.
We urge you to vote no.
Proposal 6
Regarding construction of international bridges
VOTE NO
This is a proposal to amend the state constitution so that a statewide public vote would be required before any "new international bridges or tunnels for motor vehicles" could be constructed.
If your knowledge of this issue is based primarily on the omnipresent television ads and mailers being pumped out by a front group calling itself "The People Should Decide," then much of what you know is untrue.
There's only one reason this proposal is on the ballot: Manuel "Matty" Moroun and his family, owners of the Ambassador Bridge, don't want competition from a publicly owned bridge that the Canadians and Gov. Snyder (like his predecessors) want to build in the Delray area of Detroit.
To stop that from happening, the Morouns are willing to say anything, and to spend whatever it takes.
And it is taking a lot. According to the most recent reports, more than $31 million has been spent on the campaign intended to block construction of the new span.
That should give you some idea of just how lucrative the family's near-monopoly on commercial truck traffic crossing the Detroit River is.
After its campaign contributions and lobbying succeeded in keeping the proposal to build what's now being called the New International Trade Crossing from moving through the Legislature, the Canadians offered to pay Michigan's up-front construction costs — about $550 million — with repayment coming from the tolls paid by users. That allowed Gov. Snyder to sidestep legislative approval, because no state money was being spent.
The Morouns countered by paying to put this proposal on the ballot.
There's only one hitch to their plan: There's no good reason for Michigan residents to oppose the project. No state money is gong toward the project. In fact, that $550 million form the Canadians can apparently be used to leverage about $2 billion in federal funding that can be used to repair the state's crumbling roads and bridges.
So, from strictly that point alone, this is an incredible deal for the state and its taxpayers.
The only way it's not good is if you happen to own the most important international trade crossing in North America, and don't want to lose the control you have.
And so, the lies have been spewing forth. The Truth Squad has been flagging one ad after another for what they call "fouls" — and the rest of us call lies. Like the statement that construction of a publicly owned bridge will result in police and firefighters and teachers losing their jobs. Or that our children will be left to pay off some massive (albeit fictitious) debt we are incurring.
From business leaders to organized labor to L. Brooks Patterson, the Republican executive in affluent Oakland County, to Detroit Mayor Dave Bing, there is near-unanimous official support for the new bridge.
It is only the Morouns and the people on their payroll who want to stop the project.
And they are counting on the state's voters to be gullible or ignorant enough to buy their propaganda and vote in favor of this proposal.
If something were to happen to the Ambassador Bridge, which was built in the 1920s and is wearing out, Michigan's economy would be crippled.
The risk of not having a second bridge is simply too great. And the risk to Michigan taxpayers of going ahead and building a publicly owned span, by all accounts (except those provided by the Morouns) is nonexistent.
It will be a dark day indeed, for the state and for democracy, if one family's wealth and greed and cynical machinations are enough to prevent an entire state from doing what is so obviously in the best interests of Michigan and its residents.
Don't let the Morouns get away with it.
Vote no on Proposal 6.