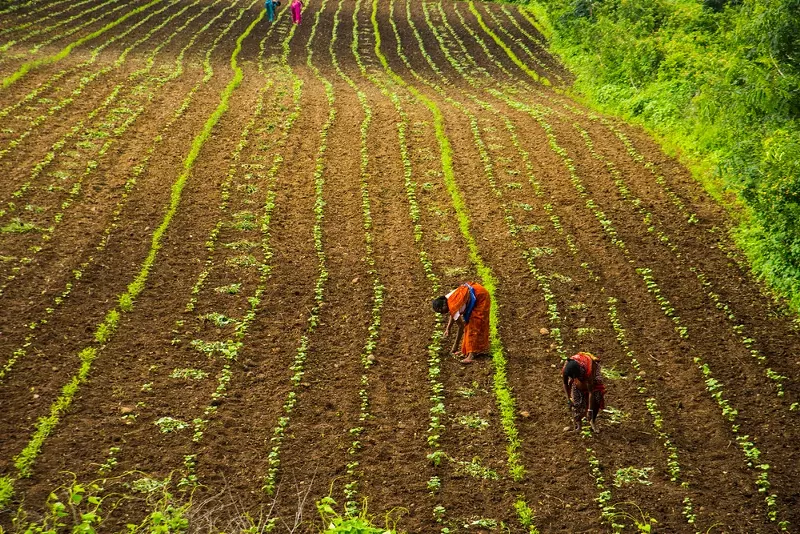 Each year, Project Censored compiles its annual list of censored stories in an effort to fight against fake news. This story is an excerpt from the organization's latest book, Censored 2019: Fighting the Fake News Invasion.
The world's agricultural and degraded soils have the capacity to recover 50 to 66 percent of the historic carbon loss to the atmosphere, according to a 2004 paper in Science, actually reversing the processes driving global warming. A set of practices known as "regenerative agriculture" could play a major role in accomplishing that, while substantially increasing crop yields as well, according to information compiled and published by Ronnie Cummins, director of the Organic Consumers Association, in May 2017.
"For thousands of years we grew food by depleting soil carbon and, in the last hundred or so, the carbon in fossil fuel as well," food and farming writer Michael Polin wrote. "But now we know how to grow even more food while at the same time returning carbon and fertility and water to the soil."
Cummins, who's also a founding member of Regeneration International, wrote that regenerative agriculture offers a "world-changing paradigm" that can help solve many of today's environmental and public health problems. As The Guardian explained:
"Regenerative agriculture comprises an array of techniques that rebuild soil and, in the process, sequester carbon. Typically, it uses cover crops and perennials so that bare soil is never exposed, and grazes animals in ways that mimic animals in nature. It also offers ecological benefits far beyond carbon storage: It stops soil erosion, remineralizes soil, protects the purity of groundwater, and reduces damaging pesticide and fertilizer runoff."
"We can't really solve the climate crisis (and the related soil, environmental, and public health crisis) without simultaneously solving the food and farming crisis," Cummings wrote. "We need to stop putting greenhouse gas pollution into the atmosphere (by moving to 100 percent renewable energy), but we also need to move away from chemical-intensive, energy-intensive food, factory farming and land use, as soon as possible."
In addition to global warming, there are profound economic and social justice concerns involved.
"Out-of-touch and out-of-control governments of the world now take our tax money and spend $500 billion ... a year mainly subsidizing 50 million industrial farmers to do the wrong thing," Cummins wrote. "Meanwhile, 700 million small family farms and herders, comprising the 3 billion people who produce 70 percent of the world's food on just 25 percent of the world's acreage, struggle to make ends meet. ... The basic menu for a Regeneration Revolution is to unite the world's 3 billion rural farmers, ranchers, and herders with several billion health, environmental, and justice-minded consumers to overturn 'business as usual' and embark on a global campaign of cooperation, solidarity, and regeneration."
If you've never heard of it before, don't be surprised.
"Regenerative agriculture has received limited attention in the establishment press, highlighted by only two recent, substantive reports in The New York Times magazine and Salon," Project Censored wrote.
Stay on top of Detroit news and views. Sign up for our weekly issue newsletter delivered each Wednesday.