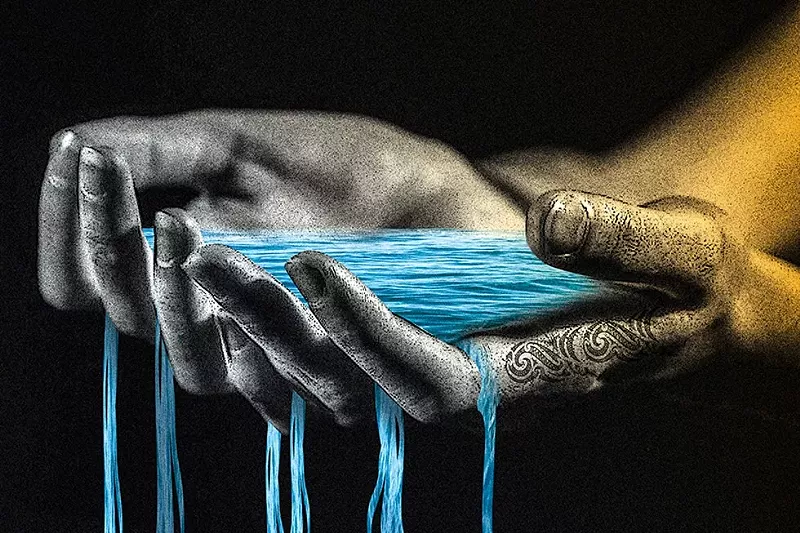 Each year, Project Censored compiles its annual list of censored stories in an effort to fight against fake news. This story is an excerpt from the organization's latest book, Censored 2019: Fighting the Fake News Invasion.

In March 2017, the government of New Zealand ended a 140-year dispute with an indigenous Maori tribe by enacting a law that officially recognized the Whanganui River, which the tribe considers their ancestor, as a living entity with rights. The Guardian reported it as "a world-first," although the surrounding Te Urewera National Park had been similarly recognized in a 2014 law, and the U.S. Supreme Court came within one vote of potentially recognizing such a right in the 1972 case Sierra Club v. Morton, expressed in a dissent by Justice William O. Douglas. In addition, the broader idea of 'rights of nature' has been adopted in Ecuador, Bolivia, and some American communities, noted Mihnea Tanasescu, writing for The Conversation.
The tribe's perspective was explained to The Guardian by its lead negotiator, Gerrard Albert.
"We consider the river an ancestor and always have," Albert said. "We have fought to find an approximation in law so that all others can understand that from our perspective treating the river as a living entity is the correct way to approach it, as an indivisible whole, instead of the traditional model for the last 100 years of treating it from a perspective of ownership and management."
But that could be just the beginning. "It is a critical precedent for acknowledging the Rights of Nature in legal systems around the world," Kayla DeVault reported for YES! Magazine. Others are advancing this perspective, DeVault wrote:
"In response to the Standing Rock Sioux battle against the Dakota Access pipeline, the Ho-Chunk Nation of Wisconsin amended its constitution to include the Rights of Nature. This is the first time a North American tribe has used a Western legal framework to adopt such laws. Some American municipalities have protected their watersheds against fracking by invoking Rights of Nature."
"[If the New Zealand Whanganui River settlement] was able to correct the gap in Western and indigenous paradigms in New Zealand, surely a similar effort to protect the Missouri River could be produced for the Standing Rock and Cheyenne River nations by the American government," DeVault wrote.

The same could be done with a wide range of other environmental justice disputes involving Native American tribes.
Tanasescu described the broader sweep of recent developments in the "rights of nature," noting that significant problems have resulted from the lack of specific guardianship provisions, which are integral to the Whanganui River law.
"By granting natural entities personhood one by one and assigning them specific guardians, over time New Zealand could drastically change an ossified legal system that still sees oceans, mountains, and forests primarily as property, guaranteeing nature its day in court," Tanasescu concluded.
"A few corporate media outlets have covered the New Zealand case and subsequent decisions in India," Project Censored noted. "However, these reports have not provided the depth of coverage found in the independent press or addressed how legal decisions in other countries might provide models for the United States."
Stay on top of Detroit news and views. Sign up for our weekly issue newsletter delivered each Wednesday.