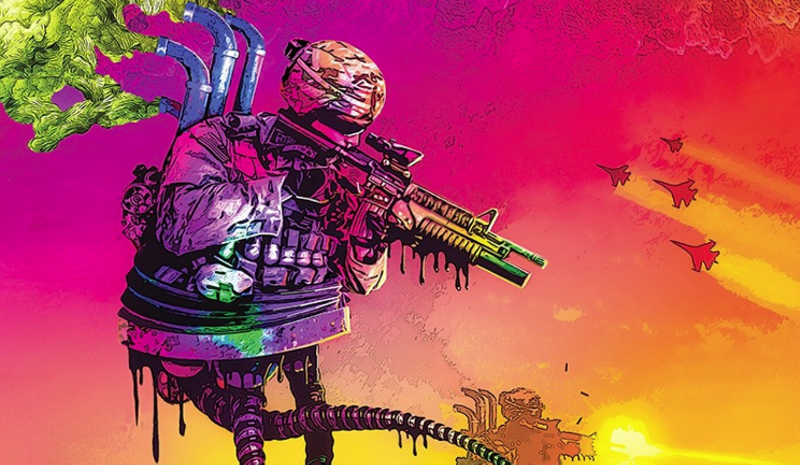 Each year, Project Censored compiles its annual list of censored stories in an effort to fight against fake news. This story is an excerpt from the organization's latest book, Censored 2019: Fighting the Fake News Invasion.
At the same time that white supremacists were preparing for the "Unite the Right" demonstration in Charlottesville, which resulted in the murder of Heather Heyer in August 2017, the FBI's counterterrorism division produced an intelligence assessment warning of a very different — though actually non-existent — threat "Black Identity Extremists." The report appeared to be the first time the term had been used to identify a movement, according to Foreign Policy magazine, which broke the story.
"But former government officials and legal experts said no such movement exists, and some expressed concern that the term is part of a politically motivated effort to find an equivalent threat to white supremacists," Foreign Policy reported.
"The use of terms like 'black identity extremists' is part of a long-standing FBI attempt to define a movement where none exists," said former FBI agent Mike German, who now works for the Brennan Center for Justice. "Basically, it's black people who scare them."
"It's classic Hoover-style labeling with a little bit of maliciousness and euphemism wrapped up together," said William Maxwell, a Washington University professor working on a book about FBI monitoring of black writers. "The language — black identity extremist — strikes me as weird and really a continuation of the worst of Hoover's past."
"There is a long tradition of the FBI targeting black activists and this is not surprising," Black Lives Matter activist DeRay Mckesson told Foreign Policy.
A former homeland security official told them that carelessly connecting unrelated groups will make it harder for law enforcement to identify real threats. "It's so convoluted — it's compromising officer safety," the former official said.
"The corporate media [has] covered the FBI report on 'black identity extremists' in narrow or misleading ways," Project Censored noted, citing examples from The New York Times, Fox News, and NBC News. "Coverage like this both draws focus away from the active white supremacist movement and feeds the hate and fear on which such a movement thrives."
Stay on top of Detroit news and views. Sign up for our weekly issue newsletter delivered each Wednesday.