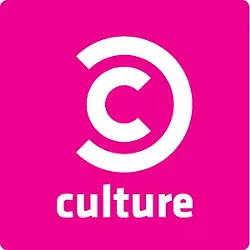 Q: My name is Nancy, and I'm 19. My boyfriend's name is Carl, we have been together for almost a year — our anniversary is actually Feb. 14! — and we have great sex frequently! I want to do something sexy for us on our anniversary. I plan on being with Carl for years to come, and I don't want the sex to become monotonous. For a while, I've wanted to go to a sex store to purchase a few things to spice things up. I found a supportive, nonjudgmental friend who wants a few kinky things for her and her boyfriend. As you can imagine, we're both excited to go on this adventure, but there's just one problem: I have no idea what to buy! Neither does my friend! I was hoping you had a few essentials that my friend and I should know about or consider purchasing. My boyfriend and I have never used such things, but I'm positive that with your help making the right purchases, he will be all for it! Both my friend and I are college students, so we're on a budget. I'm hoping to stay under $100! I just want to keep our relationship going strong and keep things interesting between us sexually. Thanks, Dan! —Needs A Naughty Connection, Yo!
A: One man's scorching-hot sex toy is another man's boring old roll of duct tape, NANCY. By which I mean to say…
Turn-ons are subjective. Not all women are to all men's tastes, not all men are to all women's, and not all sex acts appeal equally to all. Likewise, sex toys that I might buy for my partner — sex toys I might be inclined to mention when asked to recommend one or two — might not appeal to your boyfriend. I'll go further than that: The sex toys that turn my husband on would either terrify or stump your boyfriend. Instead of buying the sex toys that turn me or my husband on, it would be better to go shopping and find a few things that turn you on. And instead of shopping with your friend, you might want to go shopping with your boyfriend.
But if you want to surprise your boyfriend — and that's legit, and lots of people surprise their partners with sex toys on Valentine's Day — I asked a few sex-toy merchants I like and trust for recommendations for you.
Jennifer Pritchett from Smitten Kitten in Minneapolis, Minn. (smittenkittenonline.com): "The variety of sexy gadgets and orgasm-promising gizmos can be overwhelming even for an experienced shopper. Don't fret! Smart sex-toy shoppers use a process of elimination. First, commit to a budget that you are comfortable with. Second, ask yourself what you want to do with it. Penetration or no? Vibration or no? Unsure? Then go with the most versatile toy possible. Try out the vibrating dildo by Pleasure Works called the Right Spot. This affordable toy is great for g-spot or prostate stimulation, comes with a removable vibrator, and can be sterilized easily! The Right Spot will keep up with your changing sexual tastes for years to come!"
Claire Cavanah from Babeland in Seattle and New York City (babeland.com): "Nancy sounds like a great girlfriend — she's taking responsibility for maintaining the hotness in her relationship. Bravo! She asked for the essentials, and that means vibrators and lube. We offer a kit called the Babeland Vibrator Starter Kit for $45. It consists of three vibrators: the Orchid G, which is great for, you guessed it, g-spot stimulation; the Silver Bullet, a standard vibe that has served as a gateway toy for many thousands of sex-toy lovers; and a Sonic Ring vibe, a stretchy cock ring that holds a vibrator on top of the penis or dildo for clit stimulation during penetration and gives the penis a good buzz too. These rate as good starter toys because they're easy to use, they're unobtrusive and friendly looking, and they deliver a lot of power. She should take home a hardy lubricant like BabeLube or Sliquid as well. Happy anniversary!"
Evy Cowan from Shebop in Portland, Oregon (sheboptheshop.com): "I could give Nancy some suggestions on a starter kit, but I think it's much more fun to explore and decide for yourself what would work for you and your partner. Don't be scared to pick things up and turn things on (that's if the shop provides floor models like we do). It's really important to be able to feel the material and what levels and types of vibrations different toys produce. Don't be afraid to ask the staff questions — that's what we're here for. If the sex shop in your town is not very helpful when it comes to questions, then do some research before you go shopping. On our blog, we have a great guides section that gives advice, from choosing your first vibrator to detailed instructions on how to use a cock ring. Last but not least, make sure the toys you are buying are body safe — there are lots of toys out there that you do not want to be putting in your body. Check out the 'Safe Sex Toy Shopping Guide' at Badvibes.org to get the basics."
Tynan Fox from Twin Cities Leather in Minneapolis, Minn. (facebook.com/TwinCitiesLeather): "The other contributors have given you some spectacular answers, but as Dan alluded to, don't forget to think outside the box. Our advice: Don't let the gas masks and floggers and cock locks (oh, my!) scare you away from leather/fetish shops or gear. It's okay to start small and simple. Consider buying two blindfolds — one for each of you — and go at it while you're both wearing them. The feeling of having sex with all your other senses heightened may just ignite a new kinky spark in your love life, and that would definitely fight off routine, monotonous sex. Who knows? Maybe one day, rather than thinking outside the box, you'll be keeping your boyfriend's cock locked inside one! But start small. You want to work your way up to the Fucksaw."
Q: How long should a person wait to "get back out there" when his wife has been eaten by a zombie? Asking for a friend. —Sheriff Rick Grimes (via Twitter @RickGrimesATL)
A: Not too long — life is short, particularly during a zombie apocalypse, and your friend shouldn't waste what little time he has left. And remember: During a zombie apocalypse, all relationships are rebound relationships. So your friend should get out there.
Confidential to everyone in or near Seattle: We're doing a very special live taping of the Savage Lovecast for single people only at Seattle's Neptune Theater on Feb. 14. Me and the Tech-Savvy, At-Risk Youth want to make sure that single people have as much fun on Valentine's Day as coupled people. There will be free lap dances, a bondage demo with Twisted Monk, music courtesy of DJ TROUBLE, sex advice from me and Mistress Matisse, the Human Cupcake, and much more. Doors at 7 p.m., show at 8 p.m., 21+. A limited number of discounted advance tickets are available from Stranger Tickets (strangertickets.com). All other tickets can be purchased through Seattle Theater Group (tinyurl.com/savlov). Again: This event is for single people only. Lap dances! The Human Cupcake! Be there! (Of course we can't stop couples from coming, as that would be discriminatory, and discrimination is always wrong, so coupled people are welcome to attend so long as they don't gloat.)