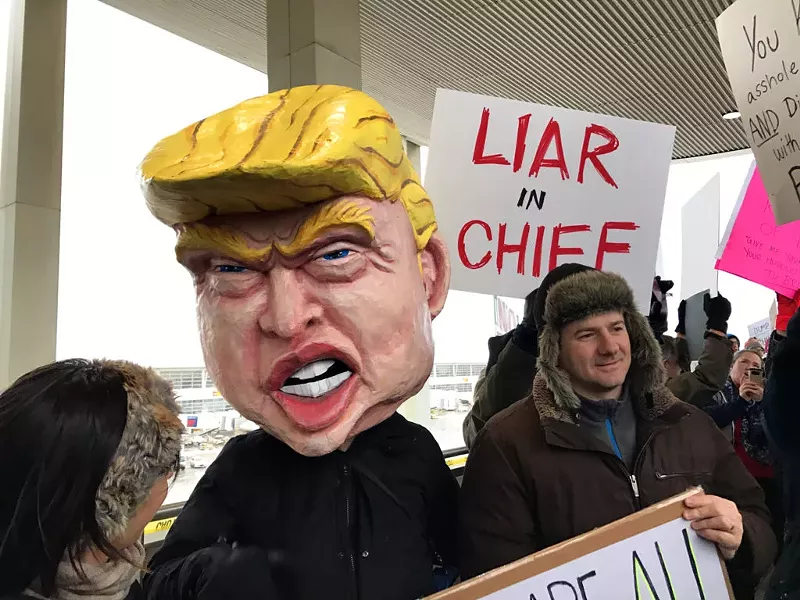 President Trump is rapidly losing support in Michigan, a key swing state in presidential elections.
Nearly half of Michigan residents "definitely" will not vote for Trump, compared to 31% who said they definitely will, according to an EPIC-MRA poll of 600 active and likely voters. Another 16% said they will probably vote for someone else.
Similar polls in Wisconsin and Florida, two other key swing states, show Trump's chances of getting re-elected are diminishing.
Trump won Michigan by only 10,000 votes, which is about 0.25 percent of all ballots cast in the presidential election in 2016.
According to the EPIC-MRA poll, Trump's support among independent voters is evaporating, with 44% saying they will definitely vote for someone else and 27% indicating they will probably support another candidate. Only 18% of independent voters said they will definitely vote for Trump.
The poll, which has a margin of error of plus or minus 4 percentage points, was conducted over the phone between Sunday and Thursday.
The president's support among Republicans also is declining, with only two-thirds saying they definitely will vote for Trump.
In Florida, 53% of voters said they believe Trump should not be elected, compared to 40% who said they believe he should, according to
a recent poll by Bendixen & Amandi International
.
Stay on top of Detroit news and views. Sign up for our weekly issue newsletter delivered each Wednesday.