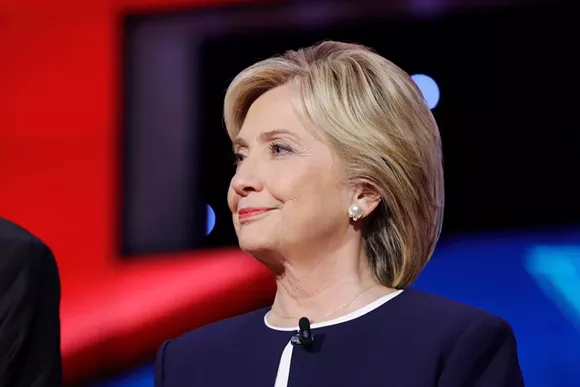 This election did not go the way it was planned. Hillary Rodham Clinton was supposed to win, carry on the progressive work done by Obama, and be the first woman to hold the highest office in the land.
But it didn't happen. And it sucks. I've been crying all morning thinking about it. Every Trump sign that I passed on my way to work was an immediate trigger.
I feel for the Muslim Americans in our country who feel that they don't have a place in this country. I feel for Hispanic families that may be split up because there isn't a clear route to citizenship. I feel for the LGBTQ community that has to wonder if their rights will be taken away. I feel for everyone that is hurting, myself included.
This is the predicament that we are in now. And guess what? Fighting about it over Facebook isn't going to solve anything. Sure, post whatever your heart desires, but make it positive, and when trolls comment back to you — ignore them. I know it's hard, but it's the only way to unite everyone.
So instead of getting in a Facebook argument with your uncle from Pennsylvania that you only see every 5 years, get active in one of these local organizations that are doing the fight. From preventing gun violence to protecting women's rights, these organizations are doing the real fight, and you should, too.
Beyond Bullets

Preventing gun violence and helping gun reform. Not about getting rid of the second amendment, but shaping it to curb gun violence.
NARAL Pro-Choice America

Protecting a women's right to chose and to have proper healthcare.
Freshwater Futures

Protecting our Great Lakes.
National Coalition Against Domestic Violence

Advocates for victims of domestic abuse and violence.
Boys & Girls Club of Southeast Michigan
So you can teach our youth that the things that spew from Trump's mouth are not normal.
National Organization for Women

A foundation that advocates for women's rights. You can browse for volunteer opportunities in Detroit, too.
Planned Parenthood

The Detroit center is right on Cass Ave, and as always, they do amazing work.
LGBT Detroit
Making the metro Detroit area safer for the LGBTQ community.
Michigan Muslim Community Council
You can volunteer or donate to the organization that is helping Muslims Americans in Michigan.
Michigan Coalition for Responsible Gun Owners
Notice the word "responsible" gun owners. Not trying to take them away, folks.
If there are any organizations that we missed and you want added, please, comment below and we will add them.