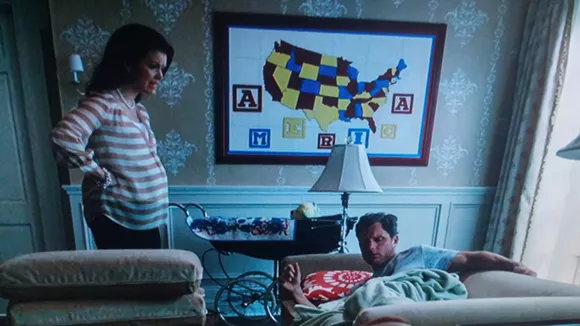 We stumbled across this photo today on reddit today (hat tip to user
ICanTrimYourArmor
), depicting a scene from the ABC hit drama Scandal and a blatant oversight on the part of the TV show producers.
In the foreground, we see the President and the First Lady arguing (as usual), and in the background we see a map of the United States completely omitting Michigan from the continental U.S. (in the show, this is hung in the White House, by the way).
We'll go ahead and tag this as a episode fail, and will be binge-watching Trailer Park Boys, if you need us.