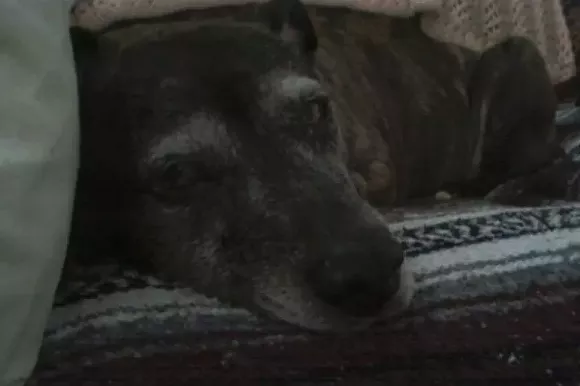 The
horrific story
of what happened to Hamtramck resident Sarah Birkel's dog during a home invasion caught attention of a lot of people, including animal rights organization PETA (People For The Ethical Treatment of Animals).
In case you need a recap, Birkel arrived home on Friday, July 15 to find that her home had been burglarized and her 14-year-old dog, Abbey, had been beaten with a broom and doused with Drano. The dog was taken to a veterinarian to receive treatment for the severe chemical burns to her eyes and now requires round-the-clock veterinary care.
Law-enforcement officials have yet to make any arrests in connection with the incident, which prompted
PETA
—whose motto reads, in part, that "animals are not ours to abuse in any way"—to offer a reward of up to $5,000 for information leading to the arrest and conviction of the person or persons responsible for this crime.
"It's heartbreaking to imagine the confusion, terror, and agonizing pain that this dog endured when someone burst into her home, poured chemicals in her face and all over her body, and beat her with a broom," says PETA Vice President Colleen O'Brien.
"PETA is urging anyone with information about this violent break-in to come forward immediately so that whoever is responsible can be held accountable for these crimes."
Anyone with information about this case should call the Hamtramck Police Department at 313-876-7827.