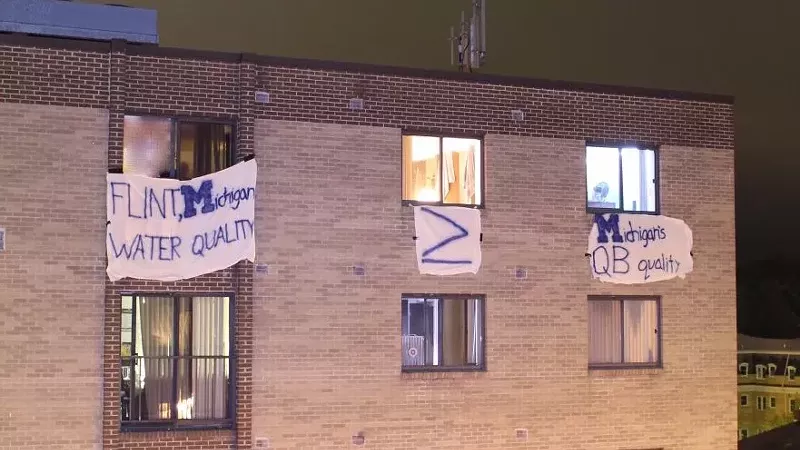 Why are colleges using the Flint Water Crisis to bring down the University of Michigan's football team?
If you remember,
Ohio State fans
made a sexist, crude joke comparing University of Michigan girl students to being more diseased than water from Flint. It was gross, uncalled for, and pretty damn rude.
A photo of Penn State fans making a joke about the Flint Water Crisis has recently been shared on social media with three signs spelling out that the water quality in Flint is greater than UM's quarterback.
No chill whatsoever pic.twitter.com/O5oO1MfvsP

— Barstool Penn State (@PSUBarstool) October 16, 2017
Again, we're not sure why the quality of Flint's water (that ended up killing 12 people due to Legionnaires' disease) has to be the butt of every joke pertaining to UM's football team, but I'd be really cool if I'd stop. Do these people realize that Flint isn't even anywhere near Ann Arbor?