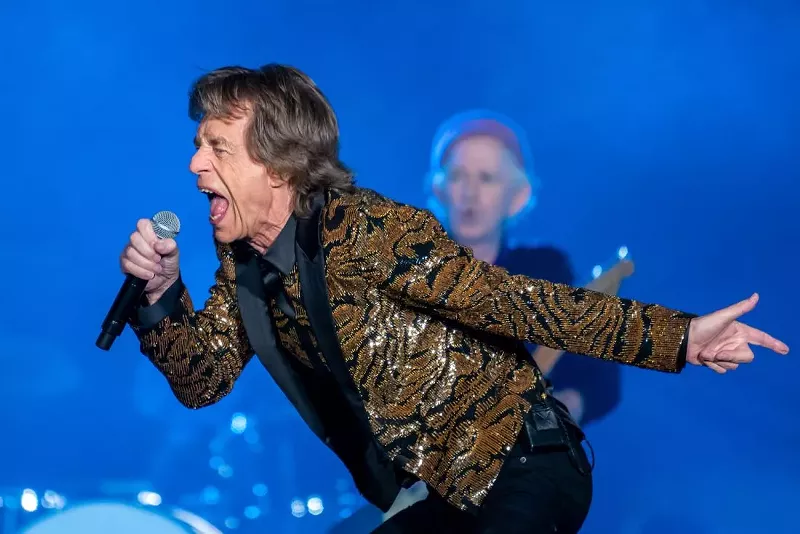 Urine for a treat, as a lot happened this week: the good, the bad, and the greatest rock 'n' roll band in the world.
Appropriately, or, uh, inappropriately (depending on what side of the stream you find yourself on), our No. 1 story this week was about, well, No. 1. Sophia Urista, a Detroit native, former contestant on
The Voice
, and lead singer of cover band Brass Against, went viral for urinating on a willing fan's face during the band's recent performance at a music festival in Daytona Beach, Florida. The whole encounter, for which she and the band have since apologized for, despite it being a consensual fluid exchange, albeit a bit gross, was captured on splash cam, we mean,
video
.
Our readers were also interested in an ammo store that has been selling bullet cases inscribed with the phrase, "Let's Go Brandon," which is a right-wing rallying cry and a coded insult for "Fuck Joe Biden."
Woof
.
As it turns out, our readers were really into music news this week, which included our review of the Rolling Stones' return to Detroit, which they did sans longtime drummer Charlie Watts, who died in August, when they brought their rock 'n' roll circus to Detroit's Ford Field, as well as a disturbing report about Michigan's country music festival, Faster Horses, which
MLive
reporters revealed a rampant history of sexual assault, rape, and violence during the festival's eight-year — and counting — run.
Here are all of the top headlines from
Metro Times
this week:
10.
Singer-songwriter Matthew Milia takes us on a beautifully bleak tour of his hometown in 'Keego Harbor' video
9.
October was another record-breaking month for weed sales in Michigan
8.
Local chefs put a Detroit spin on the Viet-Cajun seafood boil
7.
The Rolling Stones will play their first Detroit performance without Charlie Watts in 57 years
6.
Thousands of pounds of marijuana forced off shelves in Michigan's largest cannabis recall
5.
Senators call on Biden to pardon all nonviolent cannabis offenders
4.
The Rolling Stones gave Detroit their money's worth with dazzling — and age-defying — performance
3.
Report reveals history of sexual assault, rape, and violence at Michigan's Faster Horses country music festival
2.
Michigan ammo store sells bullet cases inscribed with anti-Biden phrase, 'Let's Go Brandon'
1.
Police are investigating Brass Against singer, a Detroit native, after she urinated on willing fan's face at festival
Stay connected with Detroit Metro Times. Subscribe to our newsletters, and follow us on Google News, Apple News, Twitter, Facebook, Instagram, or Reddit.