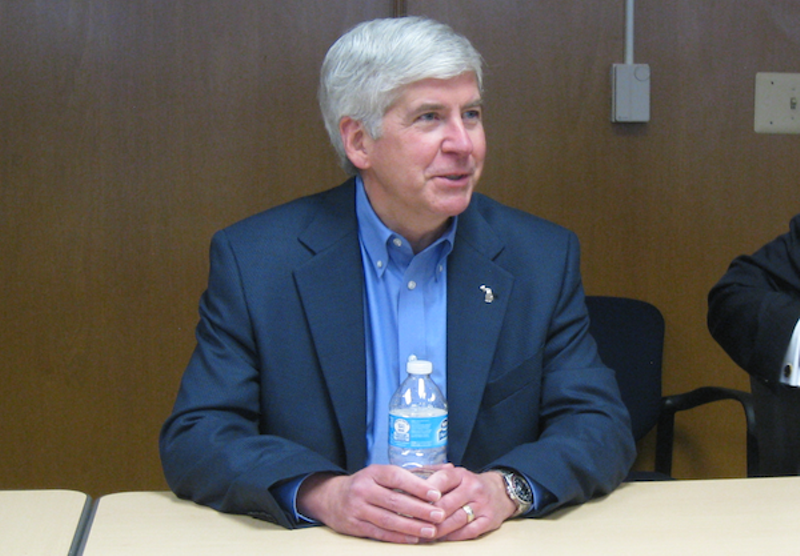 In recent weeks, there have been calls for more civility in public discourse — particularly from those on the right — after officials from President Donald Trump's administration have been publicly shamed or shunned. All of this is, of course, deeply misguided — Trump is obviously a racist and misogynist buffoon with absolutely no filter. This is precisely why he got elected. It's good for ratings.
But yes — civility. "I always do my best to treat people, including those I disagree with, respectfully and will continue to do so,"
tweeted
press secretary Sarah Huckabee Sanders — whose job it is to put a sunny face on Trump's industrial-scale sadism — after the staff of a Virginia restaurant (politely) asked her to leave.
"Let the Trump team eat in peace,"
implored an editorial in
The Washington Post
. Even the
Free Press
weighed in, with Mitch Albom writing
quite possibly his worst column
in recent memory — and that's really saying something — by comparing discriminating against bigots to discriminating against people based on the color of their skin.
But even more misguided is the belief that somehow civility is the way we fight back. On Thursday, Michigan's own Gov. Rick Snyder published an
"open letter regarding civility in public discourse"
in
The Detroit News
. The letter is co-signed by more than 220 political and business leaders who "do hereby commit to standing up for civility in public debate and discussions of policy" and calls on more to do the same:
The United States is a great nation because we can find ways to work together, create solutions and solve problems. Our great country is increasingly at risk of losing its way as we see debate and discussion turn into personal attacks and vicious threats. Discouraging people from public engagement while leaving issues unaddressed is not the America we know it to truly be.

Now, in many ways, Snyder is the polar opposite of Trump. Trump is raw, emotional id; a Twitter-addicted reality TV star who is always yelling, always fucking yelling. Snyder is all superego; a phlegmatic bean-counter who has, in recent years, been entirely invisible save for the occasional press op to deliver a statement in his cold, Kermit the Frog-like modulation.
Sure, Snyder's polite. That doesn't make him any less atrocious. When the people of Michigan rejected his emergency manager law at the ballot in 2012, he promptly rammed through a new version that couldn't be rejected by voters. That's not civility; that's quietly telling the people of Michigan "fuck you."
Of course, it was the emergency manager law that enabled the state takeover of Flint, which led to the disastrous decision to switch the city's water source, which led to poisoning the city's population with lead — which Snyder's administration lied about and downplayed until they couldn't lie about it anymore. Snyder
may even have lied
about it under oath.
So fuck civility. What we want is justice.
Stay on top of Detroit news and views. Sign up for our weekly issue newsletter delivered each Wednesday.