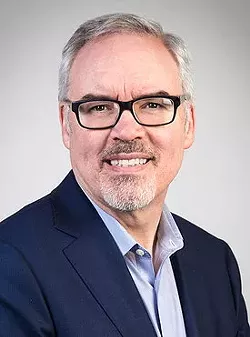 Dr. Thomas Sugrue — author of the seminal 1996 urban study
Origins of the Urban Crisis: Race and Inequality in Postwar Detroit —
will return to his native city for a free public lecture later this month.
The lecture will be held from 2 to 4 p.m. on Monday, July 24 at Wayne State University's Community Arts Auditorium (450 Reuther Mall, Detroit).
In addition to Sugrue, the lecture will feature panelists such as WSU's Dr. Melba Joyce Boyd; Detroit director of planning and development Maurice Cox; and Caroline Rolland-Diamond, a professor of American history of the University of Paris-Nanterre.
It is presented by WSU's Richard C. Van Dusen Urban Leadership Forum in partnership with the Detroit Historical Society and its
Detroit 67: Looking Back to Move Forward
project.
The event is free and open to the public, but guests are advised to RSVP
here
.
Revisit
Metro Times
' 2005 interview with Sugrue
here
.