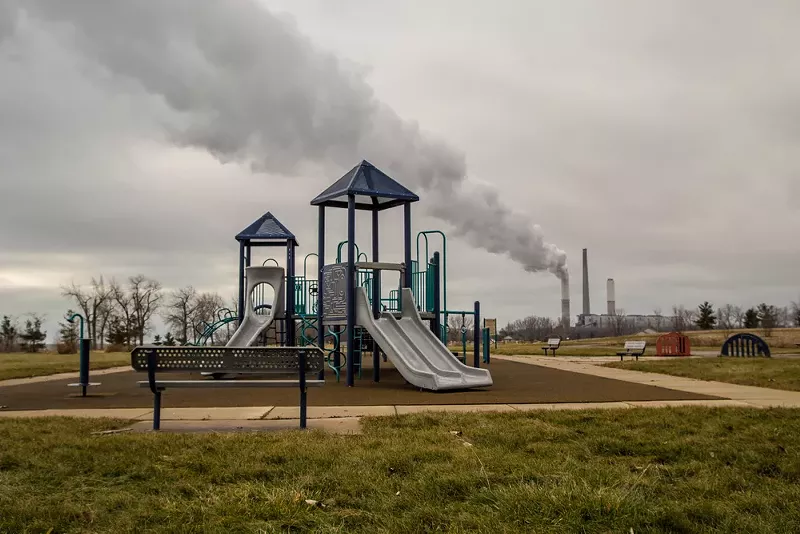 Michigan right now has an opportunity to either create jobs and cleaner air, or burden a community with pollutants.
When I was asked to join the Clean Air Council convened by the Michigan Environmental Justice Coalition earlier this year, I was motivated by years living in Southwest Detroit, windowsills constantly covered in dark dust, the stories of friends, family members, my neighbors, suffering with respiratory illnesses and cancer from air that isn't clean. I joined thinking I would advocate for them, and other communities in Michigan, especially communities of color, overburdened with pollution.
Since relocating to West Dearborn a few years ago, I never dreamed my first act of clean air advocacy would be in my own backyard.
This month, Dearborn residents learned at a public hearing, from public health and environmental experts, details about a proposal by DTE Energy to install a natural gas plant. Located at the Ford Research and Engineering Facility, the plant would be within a one mile radius of five schools and Beaumont Hospital.
Public health scholar Dr. Amy Schulz from the University of Michigan School of Public Health explained at the hearing that South and West Dearborn are already overburdened by air pollution, putting vulnerable populations including children, pregnant mothers, and their unborn children at risk. Air pollutants exacerbate illnesses like lung disease, increase cardiovascular risks and in some cases, contribute to increases in cancer rates.
Attorney Nicholas Leonard from the Great Lakes Environmental Law Center raised serious concerns about the permit, including:
• Are all of the pollution calculations that DTE Energy used to estimate emissions coming from their smokestack accounted for?
From Leonard's estimations, the company's calculations did not include the spikes in emissions that will happen every time the facility starts up and shuts down, which is expected to happen up to 136 times annually. Had these emissions been calculated, he believes it would result in the plant being classified as a major source of emissions, resulting in stricter regulations that better protect air quality.
• Why isn't DTE planning to use the best technology available to mitigate the pollution coming out of the smokestacks?
Leonard noted that Michigan regulations already require the company use the best technology available and, there is better technology available. In his research he found identical facilities in California and Massachusetts whose technology has reduced pollution by significantly greater amounts. Why isn't DTE planning to use these improved technology options in an area already burdened with pollution?
• Why isn't DTE planning to include continuous monitoring of pollution?
If this is done, advocates, and the state, could obtain reliable data to monitor air quality and ensure it is safe to breathe. Instead, we may only have data based on limited testing schedules of only some pollutants.
When will Michigan residents have a fair chance to give input into what kind of energy Michigan actually deserves — cheaper, cleaner, renewable energy? MDEQ gave just 40 days — the same time one has to pay a phone or a cable bill — to respond to a permit for a facility that may will run for decades. Forward and innovative planning takes time.
Michigan is at a crossroads: Will we pursue renewable technologies such as solar and wind power? Dearborn is at the epicenter of this critical juncture.
The Michigan Department of Environmental Quality will host the permit hearing and accept public comments at 5:30 p.m., Tuesday, March 27 at Edsel Ford High School.
In a community filled with engineers and innovators, fueled by Ford's desire to transform its campus into a modern, green facility, it's time we put our ingenuity to work and create a sustainable plan to generate clean energy. Cleaner technology already exists — but we have to implement it.

Eliza Perez-Ollin, J.D., Director, Detroit Equity Action Lab, Damon J. Keith Center for Civil Rights, Wayne State University Law School