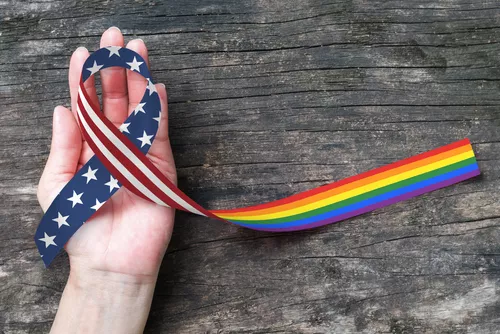 Trans and non-binary teenagers have the highest suicide rates in the country. And it's no wonder, considering that they are also the most likely to be bullied and abused in school and at home.
Being trans simply means that a person is not, in fact, the gender they were assigned at birth, which is based on genitalia alone and fails to consider personality or identity growth. Being non-binary is similar: assigned a singular gender out of two, male or female, non-binary individuals are not quite one nor the other. They don't fit into the gender binary, and are trying as best as they can to survive outside of it.
There are many who believe trans and non-binary are not worthy of protection, of feeling comfortable or safe — even if they are children.
Leelah Alcron made the news when she, at 17, killed herself after her parents refused to accept her as a girl and instead sent her to conversion therapy. They removed her from school and did not allow her access to social media, and, Alcron, in her suicide note, said it was mostly alienation and loneliness that drove her to walk into traffic on a major highway.
Her parents cut her hair and buried her in a suit. Her gravestone has the wrong name on it. They continue to adamantly use the wrong pronouns to describe her and talk about the "accident" as if Alcron did not write a suicide note detailing her depression and final wishes.
That's how much they cared about their dead daughter.
Given stories like Alcron's, it is no wonder that often, trans and non-binary children worry about their wellbeing and safety well into adulthood. They are often ostracized from their peers, have their privacy invaded, and, sometimes, are kicked out of their own home.
A dead child is not better than a living one. And driving a child towards suicide is equivalent to murdering them yourself.
When will we stop killing our kids?