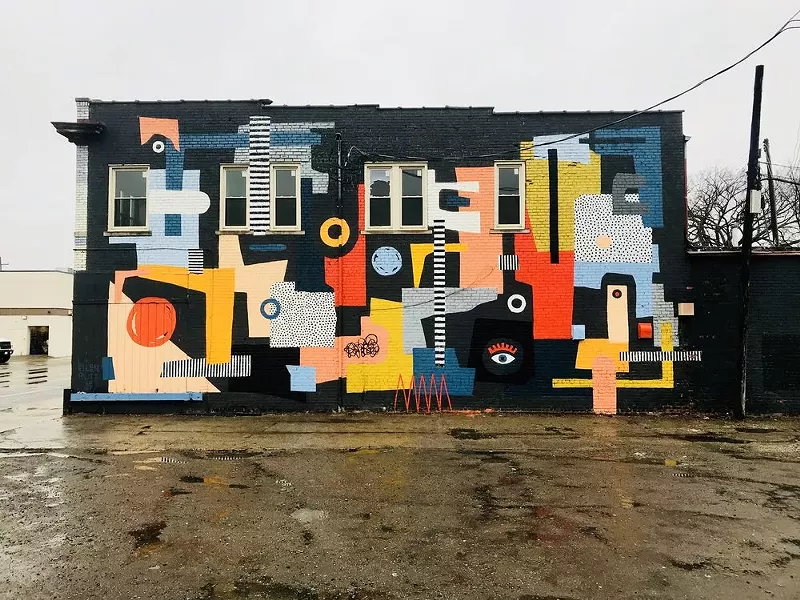 Viranel Clerard divides his time between working at Trader Joe's in Ann Arbor and chauffeuring people for Uber. In what limited spare time he does have, the Detroit resident has taken on the monumental challenge of cataloguing every mural within the city's 140 square miles.

"I see the city of Detroit as the mecca of art. The best in the world," he said. "Detroit 2020s will be New York 1980s."

His project has manifested itself into the online directory called Detroit Mural Project — an informative, user-friendly site with hundreds of entries that can be divided by location.

Armed with only an iPhone and a mental diary of newly-discovered murals (those Uber trips come in handy), Clerard has collected some 1,000 photos to post to the site.
Each mural he posts is assigned a description of the artist, a link to their Instagram account, and the address of the artwork.
He's been working at the project for more than three years, and he doesn't profit a dollar for doing it.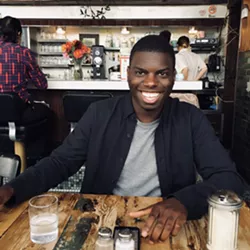 His primary goal — to increase visibility of the arts in Detroit.
"The city of Detroit doesn't focus on art enough," he says. "When I start to make money on this, I want 10 cents over every dollar to go to the Heidelberg Project. The reason why these nonprofits are important is that we're getting our kids prepared to be next generation's artists."

Clerard is also inspired by his father, a Haitian immigrant who first learned to write his name at 24, and who has since managed to help put his daughter through college and pay off a house.

"He's the American dream," Clerard said. "It's a game I always play in my head, comparing myself to my dad."

Stay on top of Detroit news and views. Sign up for our weekly issue newsletter delivered each Wednesday.