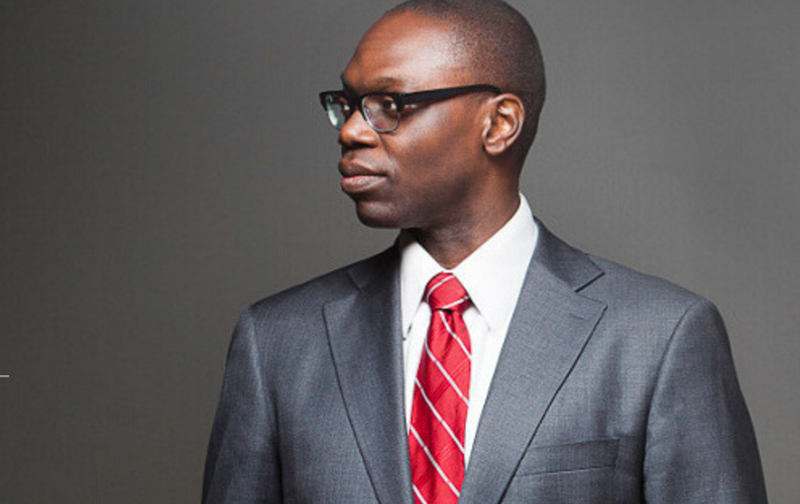 We said this week when Gretchen Whitmer tapped Garlin Glichrist to be her running mate that he
checked off a few boxes
for both Democrats and the candidate from East Lansing: Gilchrist adds diversity to Democrats' all white female field of candidates for statewide office, and as a Detroiter he could help boost Whitmer's appeal there. He could also help appease more progressive voters, and help the party unify against Bill Schuette.
But what we failed to note about the pick, and what has since been pointed out as a problem by longtime watchers of state politics, is that Whitmer trotted out Gilchrist in Lansing — not Detroit.
The issue takes center stage in a new column by the
Detroit News'
Bankole Thompson, who charges that the location of the Gilchrist announcement is "the latest prima facie evidence that Democrats, with their mask of inclusivity, show a callous disregard for black interests."
Thompson writes:
If this pick genuinely had Detroiters' interests at heart, there is no reason why it shouldn't have been held in Detroit, the longstanding favorite of Democratic bait-and-switch politics.

"We have a right to challenge checkbox government and selections," said Chris White, a longtime Detroit political historian. "When a Detroit resident is selected to be the nominee and the event isn't held in Detroit after you lost the city in the primary, it sends the wrong message."

He added, "The event was almost as if it was rushed to say OK, we took care of the black/progressive problem."
Thompson refers to the Gilchrist pick, overall, as pandering to black voters. Read the full column
here
.
Unlike some of the other African-American city dwellers who were reported to be on Whitmer's shortlist, Gilchrist has never held elective office. He rose to prominence last fall in his bid for Detroit city clerk, which he lost against incumbent Janice Winfrey by a razor-thin margin. Before that, he built a career at the intersection of liberal politics and the internet, managing social media for Barack Obama's 2008 presidential campaign in Washington state and working for MoveOn.org. Around 2014, he returned to Detroit from Washington, D.C. to join the administration of Mayor Mike Duggan as director of innovation and emerging technology.
Stay on top of Detroit news and views. Sign up for our weekly issue newsletter delivered each Wednesday.