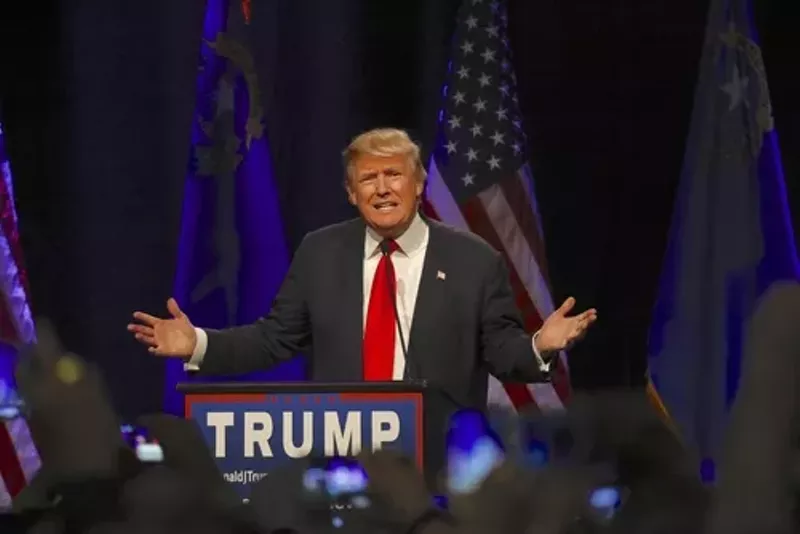 President Donald Trump released his budget proposal for 2019 on Monday, and it
once again
calls for massive cuts to funding for Great Lakes restoration efforts. As with last year's proposal, Trump seeks to essentially eliminate funding that would help clean up the Great Lakes, cutting funding from $300 million to just $30 million.
Kind of a strange way to say thanks to a state that helped him narrowly win the 2016 election.
As the
Free Press
notes
, the cuts were buried in one line in a 96-page budget without explanation — a move that Democratic Congressman Dan Kildee called "draconian."
"Cutting Great Lakes investments by 90 percent — essentially eliminating the program — threatens the health of our lakes and jeopardizes Michigan's economy," Kildee said in a statement. "The Great Lakes help to generate billions of dollars in economic activity and support 1.5 million good-paying jobs in the tourism, boating, and fishing industries."
However, Trump doesn't have the final say on the matter. Last year, Congress' Republican-led House Appropriations Committee voted
to buck their leader
and fought to preserve the Great Lakes funding. This year, Gov. Rick Snyder
called for a coalition
of states and Canadian provinces that border the Great Lakes to drum up funding themselves to fight invasive Asian carp. It's likely that Congress would once again fight back.
"These investments have bipartisan support because protecting our Great Lakes is not a partisan issue," Kildee said.