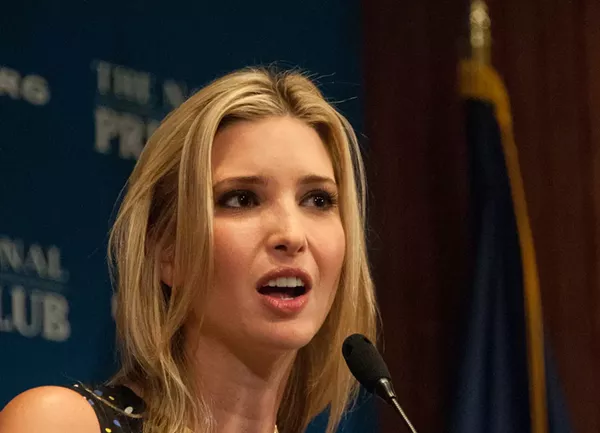 After a weekend of Detroit Lions' owners and players battling it out with the president, Ivanka Trump picked the perfect time to randomly show up in Detroit.
Trump,
who was recently outed for using a person email account to do government business
(sound familiar, Republicans?), will be in Detroit to
speak at an event
with none other than
Trump donor Dan Gilbert
to talk the importance of STEM education for in-demand jobs.
The White House has recently put more stock in STEM education, saying that computer education is "are more important than ever before."
While it's commendable that the Trump administration seems to be putting some extra focus on education that will help Americans in the future, we're not sure why Ivanka Trump is speaking on the White House's behalf and not the actual Secretary of Education Betsy DeVos instead.