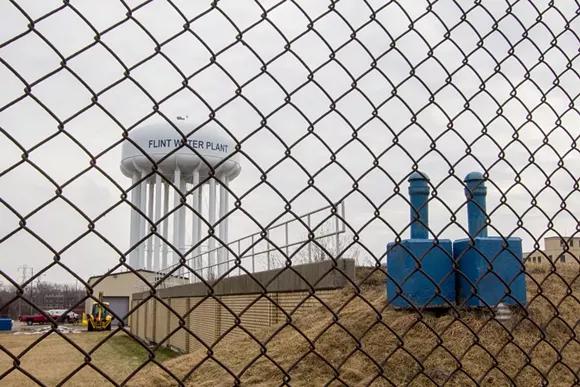 On Wednesday, officials held a town hall meeting in Flint to deliver some good news and some bad news about the city's water crisis. The good: Flint's water quality is improving. The bad: The crisis isn't over.
Officials are still urging Flint residents to use bottled water and filters on their home faucets. They said it will take roughly three years to replace all of the city's lead water pipes — a job for which they have not yet secured funding.
The good news is that officials say that during the last six months of water sampling, 90 percent of homes have indicated average lead readings of 12 parts per billion, below the federal threshold of 15 ppb.
But more than 30 months into the crisis, good isn't good enough for many frustrated residents.
According to
The Detroit News,
members of the audience crumpled plastic water bottles whenever they heard statements they didn't like.
"There was a lot of crumpling," the report noted.