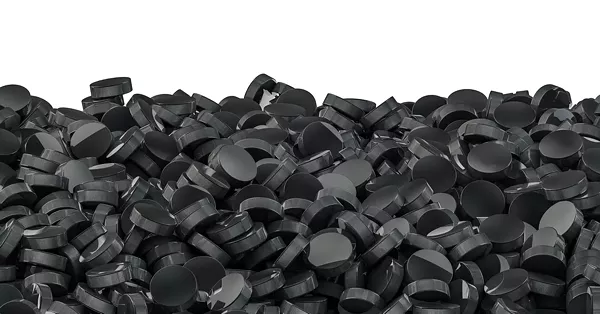 So far, politicians have failed to reach a conclusive solution to the nation's ballooning rates of gun violence. In such a leadership vacuum, workplaces, schools, and venues across the country are being trained for active shooter scenarios, with some lawmakers proposing arming teachers and other school staff.
That includes Michigan's Oakland University, which has proposed a novel and decidedly Michigan solution: throwing hockey pucks at active shooters.
This month, Oakland University began outfitting faculty and some students with hockey pucks in the event of an active shooter on campus. The idea originated during a training session in June when Oakland University Police Chief and former youth hockey coach Mark Gordan recalled a disorienting incident when he was struck in the head by a hockey puck. It "caused a fair amount of damage to me," Gordon told
The Detroit News
.
It seems, however, that the strategy has caught on. The American Association of University Professors, a nonprofit group focused on protecting academic freedom, has already spent $2,500 to purchase more than 2,000 hockey pucks to outfit Oakland University faculty and students, according to union president Tom
Discenna
. Oakland University's student congress has also approved an order for 1,000 more hockey pucks to outfit students.
So how exactly are the hockey pucks supposed to deter an active shooter? Police Chief Gordon told the
News
that when fleeing the scene is not an option, throwing objects with weight such as a chair, books, and yes, hockey
pucks,
is one measure of defense against an assailant.
Gordon admits that there have been no studies done that measure the effectiveness of this strategy. However, he hopes that it will "empower faculty and students to have a plan to have something to defend themselves rather than just freezing in place."
Gordon isn't the first person to consider throwing heavy objects at an active shooter. In March, a superintendent at Pennsylvania's Blue Mountain School district
proposed arming students with rocks
to defend themselves from an active shooter.
As of Nov. 25, there have been
323 incidents of mass shootings
, which according to the FBI-derived definition, occurs when four or more individuals are shot or killed at the same time and in the same general location. This means that before we can properly mourn the tragedies like those at Thousand Oaks Mall or Parkland's Marjory Stoneman Douglas High School, another mass shooting is likely to take over headlines.
Stay on top of Detroit news and views. Sign up for our weekly issue newsletter delivered each Wednesday.