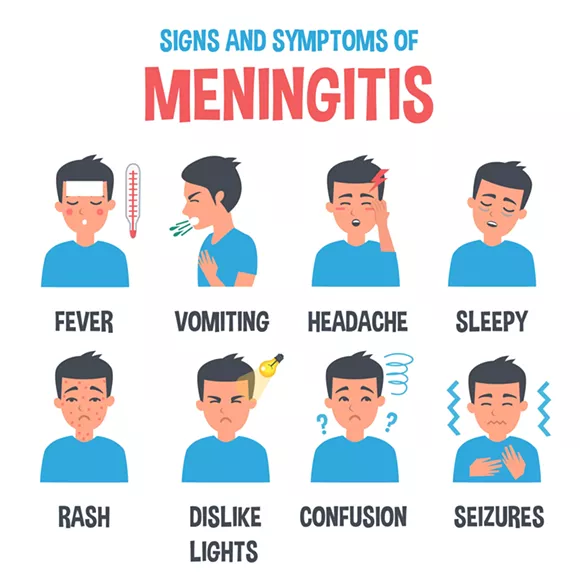 The Oakland County Health Division is alerting the families of over 200 children who participated in a Lifetime Fitness day camp after one of its counselors contracted bacterial meningitis.
Update: 21-year-old CMU student identified as meningitis victim
A press conference was held Wednesday night at the South Oakland Health Center in Southfield, where county official warned that the roughly 209 campers who attended the day camp between July 1-11 were the highest-risk group that could have been exposed to the life-threatening illness.
No details surrounding the infected person were released other than it is an adult who lives in Macomb County who has been hospitalized. Officials said they did not have details on that person's condition.
Any children who attended the day camp are being urged to see a physician and the health department is working to reach out to all of them,
Freep reports
.
"Although the risk of this disease is low, the individuals should be alert for signs," said Pamela Hackert, the division's Chief of Medical Services.
It can take between one and 10 days to show symptoms of the illness, which spread through direct contact with saliva or nasal fluid, and can include the sudden onset of fever, headaches, stiff neck, confusion, and rash. Anyone whose symptoms develop should see a physician or emergency room.
Bacterial meningitis often makes headlines for its sudden onset and grave outcomes. The
CDC
describes the illness "very serious" and potentially lethal, stating on its website that "Death can occur in as little as a few hours. While most people with meningitis recover, permanent disabilities such as brain damage, hearing loss, and learning disabilities can result from the infection."
Additional details about the illness can be found at oakgov.com/health, and any concerned parents or staff can call Oakland County's Nurse on Call from 8:30 a.m. to 5 p.m. at 800-848-5533 or [email protected]