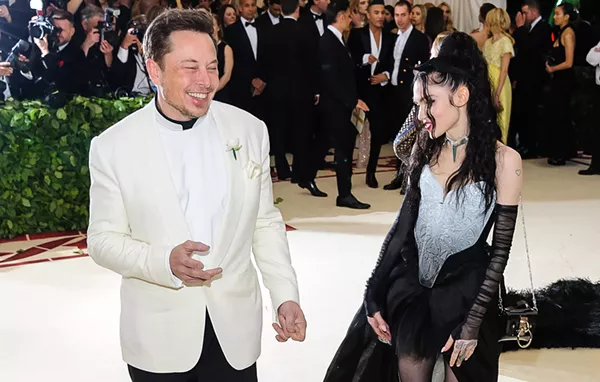 After trying — and not succeeding — to help rescue a soccer team trapped in a Thai cave, Silicon Valley billionaire Elon Musk says he will now set his philanthropic sights closer to home by fixing Flint's ongoing water crisis.
During the recent rescue mission of 12 Thai soccer players and their coach that gripped the world's attention, Musk commissioned the construction of a miniature submarine that he hoped could help ferry the children out of the flooded cave. But it turned out to be of no use — by the time Musk arrived with his little submarine,
the rescue mission had already been completed
thanks to Thai Navy SEALs.
Musk began to get needled by users on Twitter, who pointed out that there were other ways the Tesla automaker CEO could help — such as lending a hand in the aftermath of the Flint water crisis.
Elon musk, I promise no one will beat you to the punch if you try to help the people of Flint, Michigan

— Cullen Crawford (@HelloCullen) July 10, 2018
Perhaps feeling defeated by the Thai cave incident, on Wednesday evening Musk responded to one such tweet, agreeing to fix the water in any Flint house with water contamination above FDA levels.
Please consider this a commitment that I will fund fixing the water in any house in Flint that has water contamination above FDA levels. No kidding.

— Elon Musk (@elonmusk) July 11, 2018
To start, Musk said he would create an email,
[email protected]
, where Flint residents could send their water level results and get a water filter.
For now, reply to my tweet with ppm & ppb test results & will send someone to install a water filter. Creating email [email protected], but I'm in China so that won't be working until tomorrow.

— Elon Musk (@elonmusk) July 11, 2018
However, Musk could once again be too late to be of much use. This summer, 95.1 percent of households tested
were reported
at or below the federal action level of 15 ppb.
You're right on both counts. Most houses in Flint have safe water, but they've lost faith in govt test results. Some houses are still outliers. Will organize a weekend in Flint to add filters to those houses with issues & hopefully fix perception of those that are actually good.

— Elon Musk (@elonmusk) July 11, 2018
Musk later admitted that by now, most houses in Flint have water deemed to be safe, but acknowledged that many residents rightfully don't trust the local government — which lied and downplayed the extent of the water crisis since it first came to light in 2014.
Stay on top of Detroit news and views. Sign up for our weekly issue newsletter delivered each Wednesday.