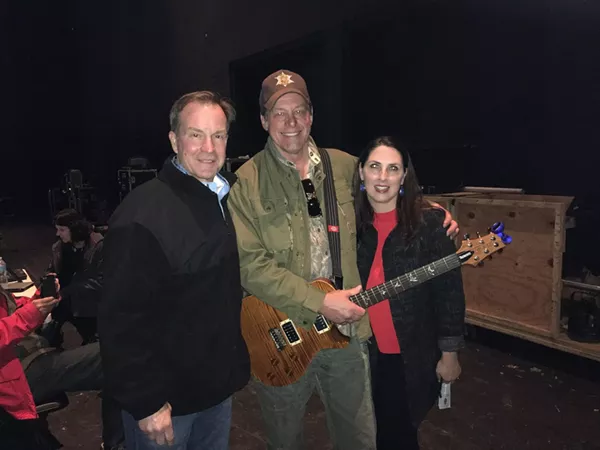 In what should be a surprise to no one, noted rocker Ted Nugent has officially endorsed attorney general Bill Schuette's campaign for governor.
"I'd like to see Michigan elect Attorney General Bill Schuette as our next Governor," the Nuge said, according to a statement from Schuette's camp. "We've got people in this state that are pure, absolute constitutionalists that will represent we the people with truth, logic, and common sense. I hope Michigan stays on the red course."
In the same statement, Schuette said he was "honored to have the strong endorsement of Ted Nugent in my campaign to be Governor of Michigan" and that "Ted and I have built a friendship based on love of hunting, freedom, and strength of our country. He appreciates Michigan's proud tradition of sportsmen and understands the importance of protecting the Second Amendment."
Nugent, of course, is notable for
suggesting onstage
that President Barack Obama "suck on my machine gun" and in the same breath called Hilary Clinton a "worthless bitch." For some reason, this is the type of person that plays well with a conservative voter base that prides itself on Christian values.
Anyway, Ted,
you're in good company
.
In recent months, the Nuge has appeared to have out-Nuged even himself, though. Following the mass shooting in Alexandria, Virginia this year, Nugent said he would
tone down
his inflammatory rhetoric.