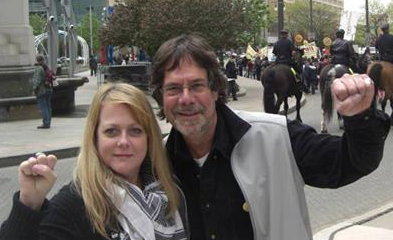 We don't have much more detail than anybody else does on this development, but wanted to share it before the workday was over: A brief statement from the longtime DJ and call-in show host on his Facebook page declares:

The End of WRIF's Nightcall and the Peter Werbe Show
As of October 31, 2016, my employment with the Greater Media Detroit radio stations has been terminated by the company. My shows were aired on WRIF, WCSX, and WMGC. Neither show will continue with different personnel.
Nightcall began in May 1970 making it the longest running live phone-in talk show in American radio history. I'm proud to have been its host for the majority of its run.
I have other pursuits to fill my time, particularly the Fifth Estate magazine, www.FifthEstate.org, but I will miss the broadcasts that have been so much a part of my life for so long, as they have been for many of you. And, I will particularly miss doing the Sunday night show with my dear friend and on-air, co-host, Juline Jordan, who sat across from me during the last 18 years of the show.