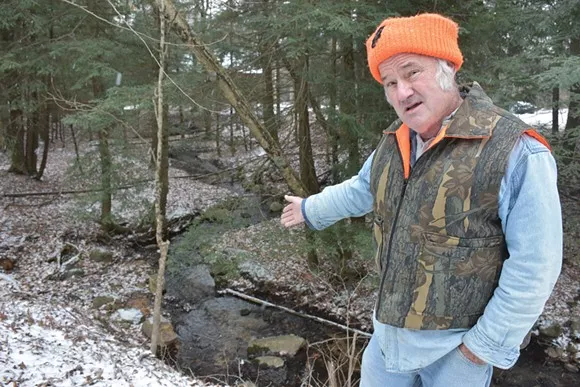 An article posted yesterday on MLive
should interest those who've been following Nestlé's efforts to gain permission to pump more water out of Michigan's aquifers.
MT
readers may recall
we did a story on the global food giant's presence in Michigan
and its controversial ambition to suck more water out of the state for its Ice Mountain bottled water brand. In that story, critics of greater withdrawals offered a tour of springs that used to flow and streams that used to have trout, as well as creeks and trickles that didn't conform to data in the application.
It's quite a story, but somebody we haven't been the toughest watchdogs. From the moment the permit request was discovered until yesterday's article, one journalist has been on top of the issue, covering every development, and that's
Garret Ellison
.
Yesterday's article uncovered some new information, most notably a seven-day, three-well aquifer pump test from August 2000 that shows the aquifer the well taps into is more connected, hydrogeologically speaking, to surface more wetlands than Nestlé's application previously disclosed.
If that sounds like inside baseball, the key takeaway is this: "Scientists who have reviewed Nestle's application say [the pump test] indicates that wetlands which Nestle claims ... couldn't be drained by water extraction are, in fact, likely to be harmed."
Nestle claims the water takings would have only an "incremental effect" on water levels in five nearby wetlands, and are "not expected to cause adverse ecological effects."
The article quotes Arlene Anderson-Vincent, natural resources manager at Nestle's Ice Mountain plant in Stanwood, as saying, "We have a team of scientists, doctors and PhDs [sic] that know this stuff really well. ... We fully understand our science. ... The amount of science we do is unprecedented."