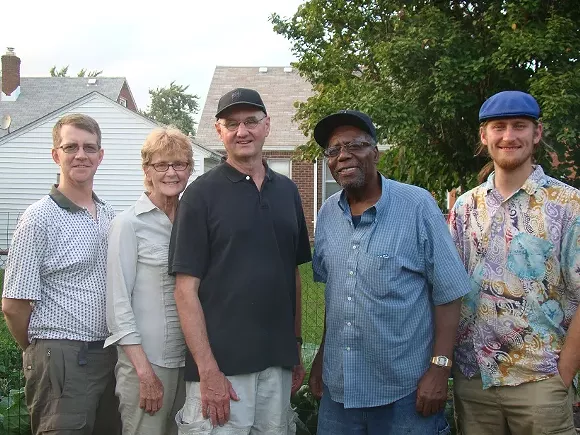 Only a fraction of those who can vote actually turn out to the polls on Election Day; those who do likely don't even realize there are more candidates on the ballot besides the Republican and Democratic candidates until they arrive at their voting precinct.
Whatever the reason may be — the media, perhaps? — the truth is people have taken an interest in third-party candidates. A recent Gallup poll found
60 percent of the nation believes a third party is needed
.
In part, that's why a handful of candidates on Sunday were at the International Institute Hall of Nations in Detroit. Their campaign,
the Working Class Program
, hopes to draw attention to the fact that, indeed, there are choices outside of our engrained two-party system.
"There's been a need for an independent voice for the working class in the electoral arena for a long time," says
Ken Jannot Jr.
, candidate for the Dearborn School Board.
Besides Jannot,
Mary Anne Hering
also is running for the school board. The two say cuts to public education have threatened kids of today from having a shot at an adequate education.
The way Jannot sees it, government shouldn't be diverting public money for schools to development projects for private entities. (Of course, that brought to mind the proposal for a
new Detroit Red Wings arena near downtown
.)
Other candidates in the Working Class Program include,
Sam Johnson
(13th U.S. Congressional District),
Gary Walkowicz
(12th U.S. Congressional District), and
David Roehrig
(Wayne County Community College Trustee District 2).
The point this group wants to make is this: What's been done hasn't worked. And, as Jannot puts it, no matter what Democrats and Republicans say, they're not working for the average Joe — they're working for the same interests.
He adds: "We are the only ones who are … really pointing to the root of the problem."
If you're interested in learning more about the candidates, see their website at
workingclassfight.com
. If you want to learn what races have third-party candidates, see who's on your ballot at
vote.michigan.gov/mvic
.