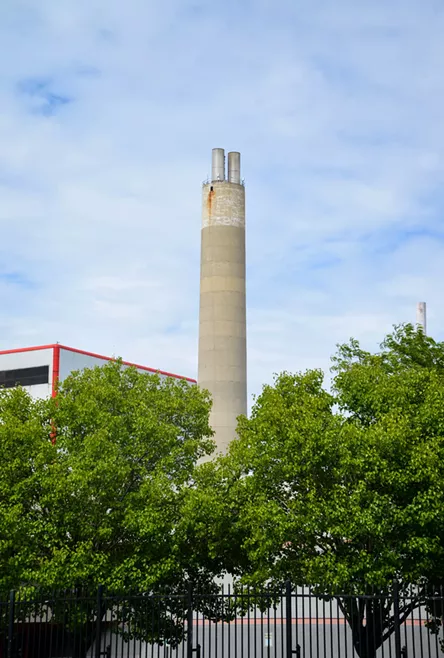 Readers of this rag may have caught
MT's cover story in July
on the problems Detroit's municipal solid waste incinerator in Midtown has been causing residents. For years, the hulking trash behemoth has been an odorous issue.
Our story found that odor complaints from residents have continued to rise since owner Detroit Renewable Power LLC (DRP) took control of the facility in 2010. Last year, the Michigan Department of Environmental Quality (MDEQ) ramped up its enforcement efforts, and began to craft a consent judgment with DRP that could stipulate fines and lay out a timeline for the company to follow to resolve the alleged odor, or face additional penalties, officials say. In light of the report,
a class-action lawsuit was filed
against DRP; a hearing in Wayne County Circuit Court is scheduled for later this month.
In part, the increased activism surrounding the facility has been due to the efforts of local groups like the Zero Waste Detroit Coalition. Occasionally, the coalition holds community meetings to float concerns about the incinerator and engage in a dialogue about the facility. They have one coming up this week on Thursday, Oct. 16, from 6 to 8 p.m., inside the Cass Corridor Commons at 4605 Cass Ave.
Zero Waste says state officials will be on-site to talk about what's being done to curb the smell. If you're interested, the coalition asks that you RSVP at
[email protected]
, or 313-986-2990.