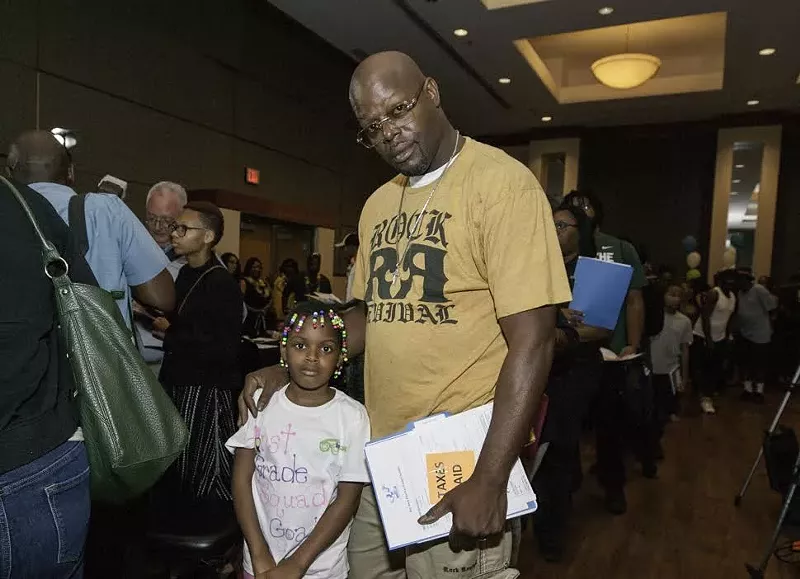 Dozens of Detroit families who lost their homes to tax foreclosure now have free and clear deeds to their properties thanks to a new "occupied buy-back" program being offered by the city of Detroit and the Detroit Land Bank Authority.
Participants in the program were owners or renters whose homes had wound up in the Land Bank's inventory. They make up the first group to fulfill the program requirements. Officials say hundreds more people are on pace to gain or regain ownership of the homes they were living in.
The program covers a wide swath of people living in foreclosed homes and
is open to foreclosed residents who:
- Were the last owner of record before public ownership
- Were renting the property at time of foreclosure
- Have a family member that was the last owner of record before public ownership
- Believed they were the owner of the property
- Were paying utilities in the property for at least twelve months
- Can demonstrate that they have made significant improvements to the property
In order to exit the program, participants must attend homebuyer counseling sessions and pay a flat fee of 1,000 to purchase the property. They must also put the equivalent of one month's worth of property taxes into an escrow savings account that will be used to pay the following year's property taxes. The deed to the home is placed in escrow until that occurs.
During the year long program period, the occupant must maintain the exterior of the home, keep current on their tax payments and water bills, and attend quarterly workshops with the DLBA partner agencies. Once completed, the deed is removed from escrow, and the home then belongs to the occupant.
"This program helps stabilize neighborhoods by keeping homes occupied," Detroit Mayor Mike Duggan said in a release. "Not only does a family get to stay in their home, but it also reduces the possibility of the home becoming vacant and blighted."
The DLBA says it has been contacted by over 1,500 people who want to participate in the program. More than 500 are currently enrolled.
Tens of thousands of homes have been foreclosed in Detroit
in recent years, many of them occupied.