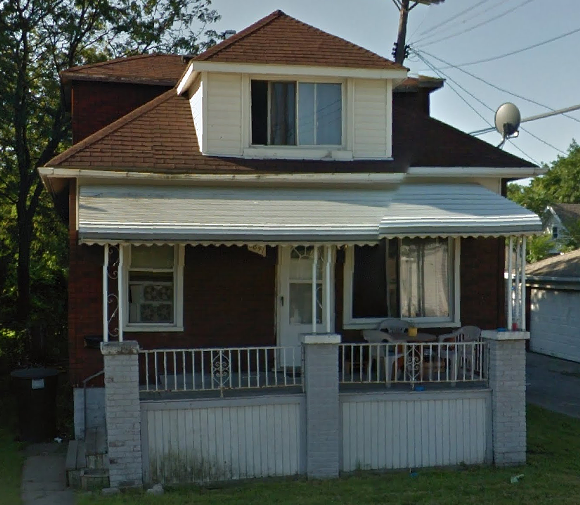 Since this past April, the Detroit Land Bank Authority has been diligently working to attract prospective homeowners to the City of Detroit
through a series of online auctions
. In the first two months alone, the effort
generated $1 million in revenue for the city
from post-auction purchase commitments.
But while it's a positive sign to watch homes in neighborhoods like Osborn, East English Village, and Rosedale get sold to prospective buyers — sometimes for as low as $1,000 — one looming issue remains after the auction has closed: Getting the necessary funds to renovate the home.
The stipulations for winning bidders creates a sense of urgency, too: Within 30 days of closing, the buyer needs to provide the Land Bank with a completed construction contract for renovations, unless they're handling the rehab themselves. Within six months of closing (nine for historic homes), a buyer must submit a copy of a certificate of occupancy to the Land Bank. Six months to get everything squared away.
The need for Detroiters to have financing for home renovations was a point raised
in a thought-provoking column last week from Max Nussembaum
, co-founder and CEO of Castle, a property management company.
Writing for Metromode, Nuseembaum highlighted his own personal experience with his home on Virginia Park St.
In last year's tax auction, my co-founders and I bought our house, 760 Virginia Park St., for $8,200. It was a great deal, and a great house, but it needed a lot of work—to start, new electrical, plumbing, and HVAC, and a new roof. Even with the four of us doing a lot of the work ourselves, the total repair cost for the 3,500-square-foot house came in at around $170,000.

Since the property was assessed at such a low value, a traditional home equity loan—where we'd borrow directly against the value of the house—was out of the question. A few banks in the area offer 203K loans, federally-backed loans designed specifically for home restorations, but after a months-long application process we were denied for a loan at two different banks, both times for vague, unaddressable reasons. (Even if we had qualified for a loan, it's unlikely that the loan would've covered the full amount needed to restore the property.)
He hasn't been alone.
With other homebuyers, he says, "What I've seen, the most common thing, is people turning to alternative modes of financing."
For instance, he tells
Metro Times
, one guy turned to hard money loans, which typically have interest rates between 10 to 12 percent.
Others he has spoke with have done enough rehab work to make a home livable, "and then they take out home equity loans against the house," he says. That launches a chain of borrowing, where the purchaser has to take out a home equity loan against their house to make needed repairs, again and again.
"You keep on inching up because you can't ever borrow enough to do the full repair," he says. And while some homeowners may be fine with living in a semi-completed house for a long time, not everyone is willing to take that approach.
"Doing it sort of piecemeal ... it works for the truly devoted," Nussenbaum says. "But that's not a scalable strategy for every Detroit homeowner."
The Land Bank isn't naive on the financing concerns.
Craig Fahle, the land bank's director of public affairs, points to ongoing efforts in certain neighborhoods of the city. He says
an ongoing program with Talmer Bank provides qualified applicants the opportunity for up to $25,000 in a forgivable grant
for renovations on homes in the Marygrove neighborhood. Talmer committed $1 million to the program.
"It can help with the gap that some people might have," in financing, Fahle says. The grant is forgivable over a five year period, so for every year the purchaser lives in a home, they'll be forgiven $5,000.
"We're looking at programs like that, and will try to expand them as much as we can," Fahle says.
The Land Bank also started including rough estimates on renovation costs for homes in the auction, he says says. Current auction listings include pre-sale inspection reports that highlight needed fixes on homes.
"We want buyers to go in eyes wide open," Fahle says.
But the need for more expansive efforts to provide financing opportunities citywide for renovations on home sold in the auction is unquestionably a concern the Land Bank says it intends to address.
"You're not wrong that this is an issue," Fahle says.
Says Nussenbaum: "I don't think anyone needs free money, they just need fair loans."
"The city is in a situation right now where you're doing this kind of thing, and traditional financing is not available," he adds. "And I think people are just sort of stuck."
More info on upcoming home auctions and open houses can be found at
buildingdetroit.org
.