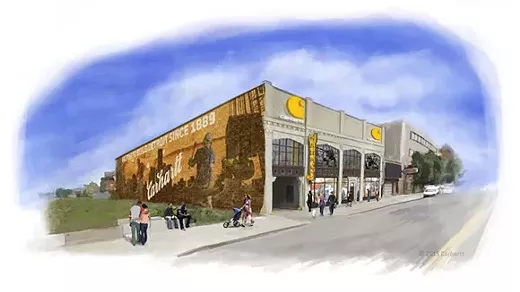 Earlier this year, we told you
that Carhartt, the Dearborn-based "work wear" outfitter, was eyeing retail property on Cass Avenue in Midtown. Yesterday, we received news that the first Detroit store will, in fact, open up next week.
A press conference will be held on Thursday, Aug. 27 at 10 a.m. at the new Detroit Carhartt flagship outlet (5800 Cass Ave.) where brand executives will be on hand to back slap each other and say important executive things before the store's doors swing open to what we imagine will be a mad rush of work wear enthusiasts.
Also of note is that the building, a three-story, 51,000 square foot prime piece of real estate, is listed on the National Register of Historic Places — so there's that. Carhartt will occupy only the first floor.
This will be Carhartt's 20th store nationwide.