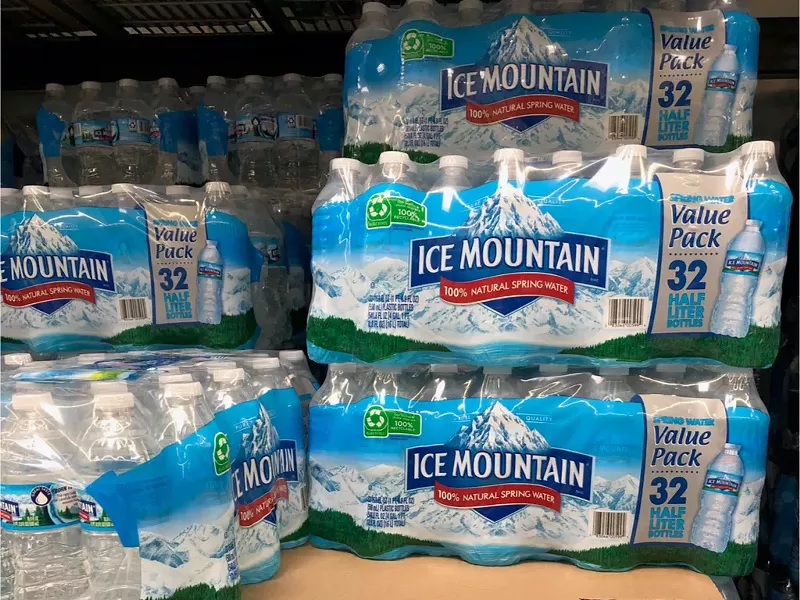 The Michigan Department of Environmental Quality has conditionally approved bottled water giant Nestlé's permit to pump 400 gallons per minute from its well in Osceola Township. Meanwhile, township officials continue their fight against a pumping station Nestlé needs in order to boost pumping rates.
It's a tale with more twists and turns than an Osceola County stream. And it has been closely watched, given the state environmental department's role in the Flint water crisis, in which thousands of children were exposed to high levels of lead. More than a year after emergency managers switched the city to corrosive Flint River water, department spokespeople were saying, "Anyone who is concerned about lead in the drinking water in Flint can relax." When the enormity of the problem was finally revealed, the department's director resigned in disgrace.
Let's just say that faith in the department's capability as a watchdog was running thin about then. Six months later, Gov. Rick Snyder appointed a new director for the department: Heidi Grether, a lobbyist and executive who worked for BP America during the Deepwater Horizon spill in the Gulf of Mexico. If that sounds weird to you, consider that one of the department's guiding principles is to be "
partners in economic development
" with the very people they regulate. In short, if the department is a watchdog, it's one on a very, very short leash — if not on serious quaaludes.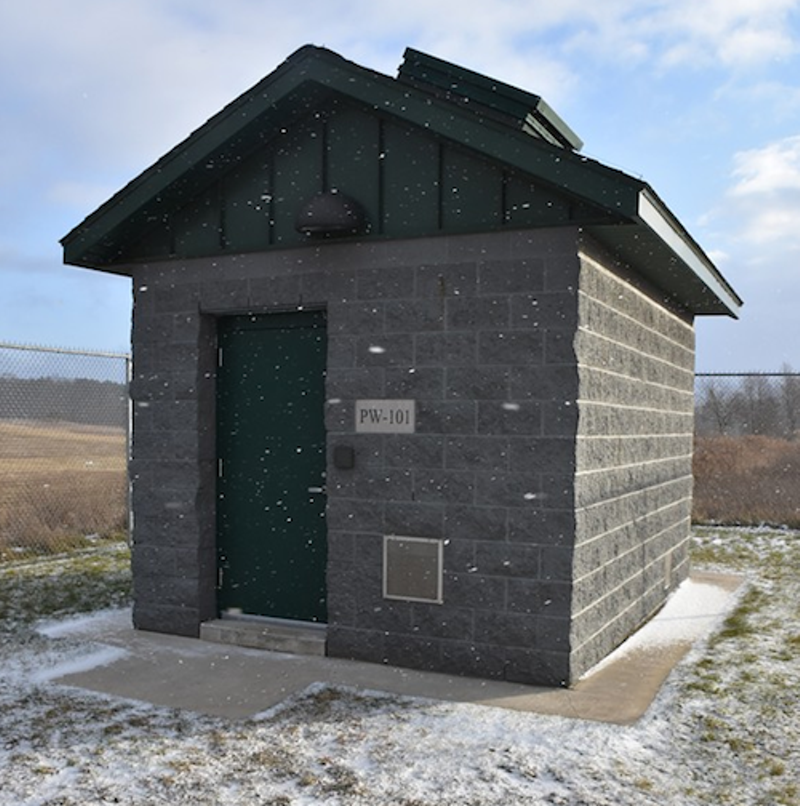 In November 2016, environmentalists at Michigan Citizens for Water Conservation cried foul when
MDEQ announced it was seeking comments on Nestlé's proposal to boost pumping
at its White Pines PW-101 well (pictured above) to 400 gallons per minute. The reason? The department announced it was seeking comment by tucking the notice into the "DEQ Environmental Calendar," a bi-weekly publication not widely read by the general public.
Environmentalists lobbied for another comment period. When the comments were counted, only 75 of them viewed the pumping increase favorably, compared with
80,945 against
. And that's just people who commented directly to MDEQ: In late February, Michigan environmentalists presented the department with a 345,000-signature petition against Nestlé at the Michigan Capitol.
It hasn't helped that Nestlé pays next to nothing to the state of Michigan for the privilege of pumping out all that water, which is the common property of the people of Michigan. And this happens against the backdrop of the people of Flint still having to rely on buying Nestlé's Ice Mountain or Pure Life brands of water — and people in Detroit having their water shut off for being in arrears less that what it costs Nestlé to apply for a permit.
In April, some of the state's Democratic legislators got into the act,
introducing a resolution opposing the granting of Nestlé's requested permit
. In that same month,
a news report
showed that Nestlé's own pump tests drew down water levels in a wider area than previously disclosed.
So when Michigan's Department of Environmental Quality announced yesterday that it was approving Nestle's permit — on condition that Nestlé first submit a monitoring plan to the department for approval — it drew swift condemnation from the quarters you'd expect.
Lisa Wozniak, executive director of the
Michigan League of Conservation Voters
, called the decision "deeply disappointing" and accused the department of "hanging a 'For Sale' sign on Michigan's abundant water resources."
Peggy Case, the president of Michigan Citizens for Water Conservation, said her group was "very disappointed" in the MDEQ. "Not only have they ignored the scientific evidence that environmental damage has occurred already at 150 gpm, they have ignored the clear opposition of tens of thousands of Michigan citizens who have opposed this giveaway of the water of the commons to a multinational corporation."
Gubernatorial candidate Abdul El-Sayed also blasted the decision. "Flint families still don't have clean water," he said in a statement. "With this decision, Governor Snyder, whose administration is responsible for Flint's water crisis, slaps them in the face by allowing Nestlé to bottle 400 gallons per minute of Michigan's water to sell for profit out of state. This is the same failed leadership Michiganders have struggled under for years because of how corporations like Nestlé can buy and sell politicians."
The international bottled water and food giant does face another obstacle at the local level: In order to pump 400 gallons per minute of water to its station in Evart where trucks are loaded for the bottling plant in Stanwood, it needs to construct a booster pump in Osceola Township. Thanks to a vocal outpouring of opposition to Nestlé at township meetings, a legal fight over permission to build the expanded pumping station has stalled the pumping hike as well.
In fact,
an international charity stepped in last week
to donate to the Osceola Township Legal Defense Fund, set up to help the township fight Nestlé. The charity, SumOfUs, gave $20,000 to aid the local fight. Previously, it had donated $30,000.
In a statement, the company said, "We appreciate the MDEQ's careful review and consideration of our application, in what it has called its most thorough review ever, and we look forward to providing them with the monitoring plans as required."
Stay on top of Detroit news and views. Sign up for our weekly issue newsletter delivered each Wednesday.