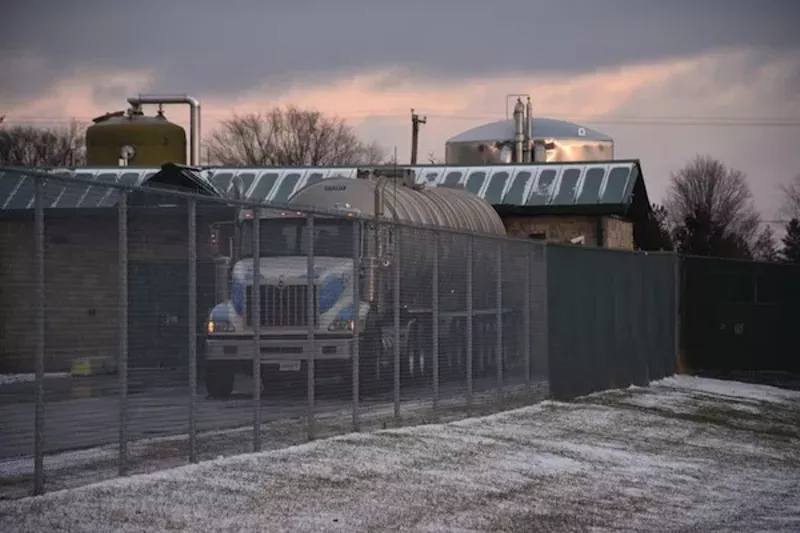 Sources say that international food giant Nestlé will send 100,000 bottles of water per week to Flint.
A local paper reported
that Flint Mayor Karen Weaver said that Nestlé Waters North America would be sending truckloads of free water to three distribution centers in the city. The water will come from the company's bottling plant in Stanwood, 100 miles to the northwest. A company spokesperson said the water would come in individual bottles, and that deliveries would continue through Labor Day. That's 16 weeks of 100,000 bottles of water, or 1.6 million bottles.
Jason Manshum, community relations manager for Nestlé's Ice Mountain brand, said, "We've been working closely with the Flint community to understand their current needs, and how we can best help meet those needs. We are now partnering with the East Michigan Food Bank to provide regular bottled water deliveries through Labor Day. Starting this week, we began donating regular truckloads of bottled water to the three East Michigan Food Bank Help Centers, located at the Greater Holy Temple, Bethel United Methodist Church and Asbury United Methodist Church. In all, we will be delivering about 50 truckloads of water."
The administration of Gov. Rick Snyder had previously been ordered by a federal court to deliver water to residents of the city. After all, it was his own emergency managers who made the fateful decision to switch the city's water source to ineffectively treated Flint River water, now regarded as the cause of the Flint water crisis.
After fighting against the court order for many months,
the administration finally brought shipments to a voluntary end in early April — the same week Michigan's Department of Environmental Quality approved Nestlé's permit to pump 400 gallons per minute from its PW-101 well in Osceola Township.
That battle has been well documented. The international food giant's struggle to gain permission to pump more water from mid-Michigan has been the subject of many news stories. Judging by public comments alone, Michiganders seem overwhelmingly opposed to letting the company take more water from it's Osceola Township well: MDEQ logged the comments as 75 in favor, 80,945 opposed.
Of course, it's the same water that's owned in common by the citizens of Michigan. All Nestlé is doing is pumping it up, bottling it, and shipping it to the people who share that ownership and live in Flint. For the privilege of pumping it up at 400 gallons per minute in Osceola, the company pays $200 per year.
That's roughly what
an average household in Flint pays every quarter
— for water that still is likely not lead-free.
Stay on top of Detroit news and views. Sign up for our weekly issue newsletter delivered each Wednesday.