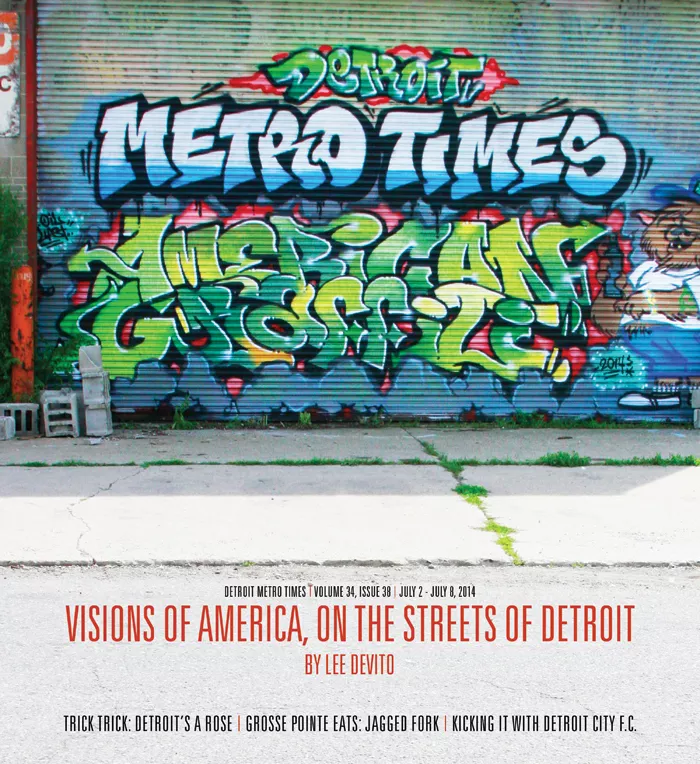 Arrested development
We received a number of comments about Ryan Felton's July 2 news feature about how deceptive practices could force 13 Detroit families out of their homes. Reader "Joe" posted:
I'm glad there's some light being shone on deceptive and exploitative development schemes like this, which are widespread in the Detroit area. Another example of how when the real estate market crashed, black, brown, and working-class people took the hardest hit, while the kind of people who created the bubble got bailed out or had their fall cushioned in one way or another.
Reader "Judi" posted:
Thank you for covering this story. This sort of deceptive treatment of people trying to buy a home for their families is part of why there are so many abandoned houses throughout Detroit.
Reader "Steve" posted:
Thanks to Ryan for the online documentation to this important article. For his failure to sell the promised homes to their Detroit occupants, Peter Barclae blames the city, HUD, Charter One, the families themselves — everybody but himself. He's taken between $40,000 and $50,000 from each family and his lawyer acknowledges that he also got HUD money to subsidize their sale to the occupants, but he now wants to sell these publicly financed homes to private investors. No wonder "the community does not appreciate his efforts!"
Trick Trick a dick?
We received a number of comments for Valerie Vande Panne's July 2 exclusive interview with rapper Trick Trick following his beef with Rick Ross. Reader "Mowgli" posted:
His "no fly zone" is how business in the Third World operates. Maybe why the D is often compared to the Third World …
Facebook user "Joshua L. Wright" posted:
His point is a good one. If you come to Detroit to take Detroiters' money, then give a little something back. Have a local artist perform on the bill. Let them be the opening act to the opening act. That should be standard operating procedure everywhere. Same for the radio. Let 15 minutes of every hour be local artists. That's what Chuck D is pushing in NYC in his conflict with Hot 97. We have gotten to an absurd state of affairs in which it's easier to hear music made by someone thousands of miles away than it is to hear music made on your own block because of the control of the media by big international corporations.
Facebook user "John Stone" posted:
Agree or disagree with Trick's message, at least he gives a fuck enough to take a stand.
Distinctly Detroit
In response to Lee DeVito's July 2 update on the planned makeover for Wayne Statue's Hilberry Theatre, reader "Al Larese" posted:
Would it be too much to hope for a decent architectural design that actually complements the current Hilberry, instead of ignoring it? I'm struggling to come up with a halfway decent building or addition that WSU has constructed in the last 20 years that doesn't suck, e.g. the Old Main annex. Hideous, and completely clashing with that beautiful and historic building. Please keep the glass (and avoid green glass) to a minimum, and come up with a design that says "Detroit" — not one which could be set in any bland city around the globe.
MT vs. GP
In response to Valerie Vande Panne's update July 2 update about the Grosse Pointe woman who wants to ban MT, Facebook user "Nancy Herr Zanke" posted:
I don't know why everyone thinks this is about sex trafficking; it isn't. It's about censorship. I will say that Ms. Lavigne is very clever. She has been able to redirect the conversation exactly where she wants it to go. What's next? A crusade to get all "objectionable" reading materials put behind the counter at the library? I am a mother myself, but I am sick and tired of the attempts to make the entire world rated G. I have always approached parenting from the standpoint that I need to raise my daughter to adapt to the world; I cannot and should not expect the world to adapt to her. If you don't want your kids reading MT, don't let them bring it home. It's pretty simple. I have also used media to show my preteen daughter how women are portrayed and objectified. While I wouldn't use the MT back pages to do this, there are ample opportunities in tamer media. We talk about it. By the way, even if you don't care for MT's reporting (personally, I do), you might still appreciate the comprehensive concert and entertainment listings.
ERRATUM: In our July 2 issue, the illustration for Michael Jackman's "Blowin' Up!" should have been attributed to artist Sean Bieri.