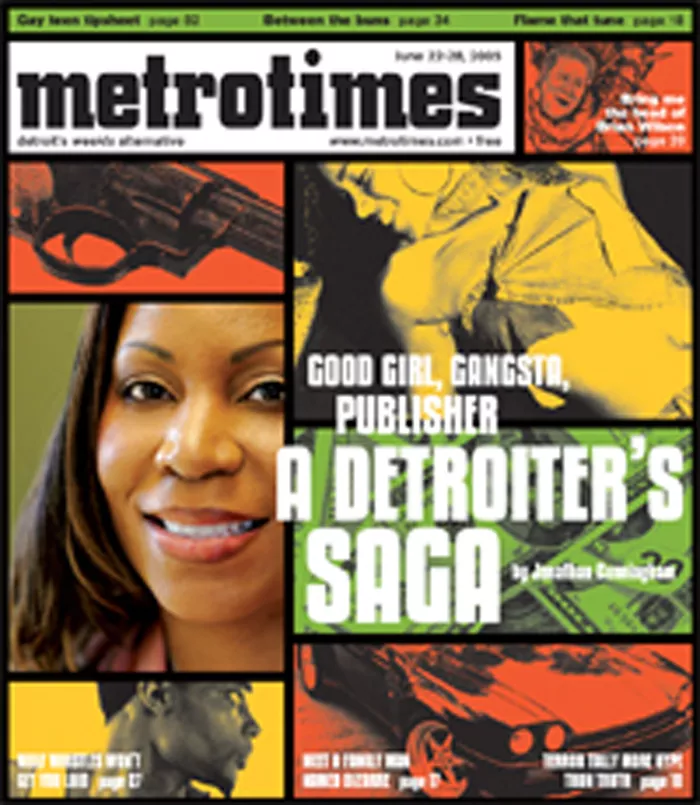 A look back at what was happening this week in Metro Times ...
29 years ago in Metro Times: MT interviews the first openly gay congressman and later LGBT rights activist Gerry Studds after he spoke during Gay Pride Week in Detroit. The interviewer, Rosanna Less, asked Studds to discuss when he was censured by the House of Representatives in 1983, following a consensual but sexual relationship with a 17-year-old male page. He went on to be re-elected to Congress six times before his retirement in 1997. Studds told MT that he had stayed in the closet before the page scandal due to "sheer terror," although he added sexual preference had nothing to do with whether one would be a good, bad, or indifferent congressman. These days, there's a chance that the first openly gay Republican could be elected to congress — Carl DeMaio, who would represent California's 52nd congressional district.
What was happening: Exciter & Megadeth at Blondies, Eric Clapton at Pine Knob, Robert Plant at Joe Louis Arena.
17 years ago in Metro Times: MT offered an extensive feature on the demise of Detroit's public transportation, saying that a well-organized transit system could help usher in a new and improved Detroit — by connecting workplaces to culture, recreation to schools, and everything in between. The piece emphasized that Detroit, due to the lack of a proper bus system, wasn't livable, considering that separate cultural neighborhoods remained polarized. Ten years later, the much ballyhooed M-1 rail project would surface, requiring $137 million to build a streetcar on Woodward Avenue. As of late, there's talk that the project, which was slated for completion in 2016, could be in jeopardy due to a $12 million budget shortfall.
What was happening: Huffamoose at Stony Creek, Hatebreed at the Magic Stick, Los Lobos at Pine Knob.
9 years ago in Metro Times: Dearborn business owner Mohamed Abdulla's store was swarmed by the feds one morning in 2002, his home ransacked by agents while his 27-year-old was just getting out of bed. Authorities confiscated financial records, computers, and $36,000 in cash and checks from the two properties, and then arrested Abdulla as a part of a nationwide effort that resulted in 79 arrests over 29 months — all over alleged terrorist threats. Six men, including Abdulla, were arrested in Detroit that morning for suspected involvement with an ancient money-transfer practice called "hawala," which involved little paperwork but moved funds around the world. Abdulla was never charged with a crime, but prosecutors refused to clear his name. It seems that early post-9/11 mania is dying down a bit. Recently, Gov. Rick Snyder called Dearborn a "role model" for how it's dealt with such tensions in the past, as well as recent empty hubbub caused by Quran-burning pastor Terry Jones, who occupied the steps of a Dearborn mosque to rally against Islam. The police presence outweighed the supporters.
What was happening: The Eels at Royal Oak Music Theatre, Dinosaur Jr. at the Majestic Theatre, Teenage Fanclub at St. Andrew's.