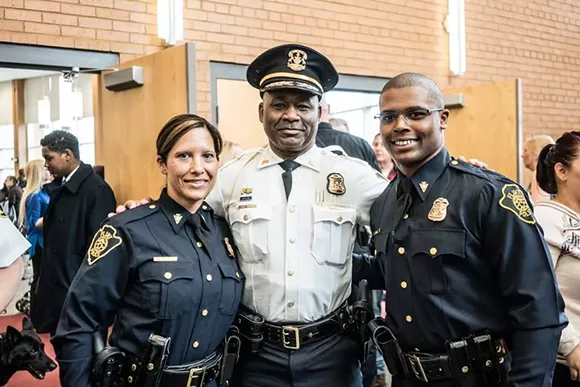 Take your child to work day has a whole new meaning for two of Flint's newest police officers.
Maria Reed, 43, and her son Dion, 20, were sworn in to the Flint Police Department earlier this month, along with two other classmates from Mott Community College Law Enforcement Training Academy.
Both mother and son say that working in law enforcement is the fulfillment of a childhood dream.
Maria recalled being the cop in childhood games of "cops and robbers" in an interview with
WJRT Flint
. Dion reflected on a career-focused elementary school assignment in which he expressed his desire to become a Flint police officer.
According to police officials, it is the first time a mother and son have joined the force as part of the same class.
The two will be on patrol as soon as they complete the department's internal training, but they won't be working together. Because of their relationship and their rookie status, they'll both be matched with other partners.