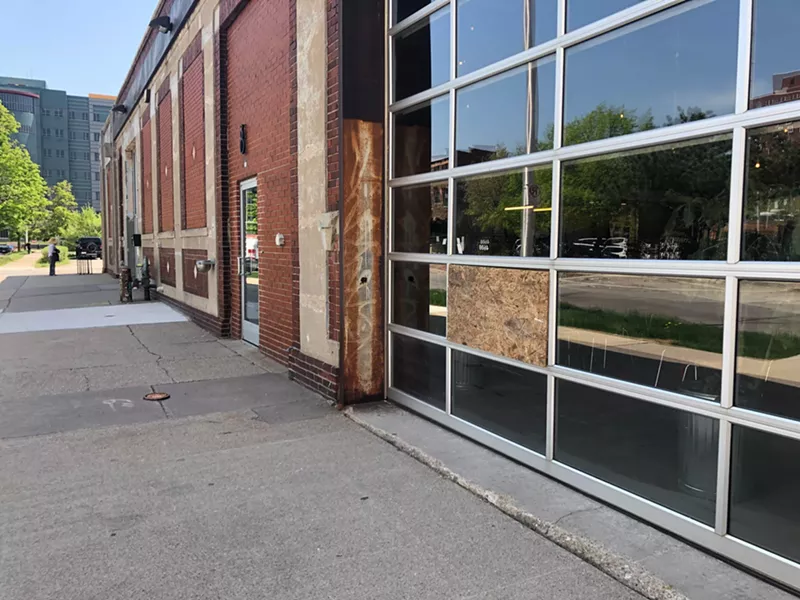 Update: This article was updated with information from MOCAD confirming nothing was stolen from the museum.
A break-in early Tuesday morning left the Museum of Contemporary Art Detroit with a busted window.
At around 3:10 a.m. an unknown assailant broke into the museum after shattering a window near MOCAD's entrance on Garfield Street, according to the Detroit Police Department.
Detroit Police Corporal Dan Donakowski confirmed the break-in to Metro Times. A MOCAD representative has also confirmed that nothing was stolen, none of the art on display was damaged, and hours of operation will not be impacted.
Police are still investigating and don't have a suspect yet.
Subscribe to Metro Times newsletters.

Follow us: Google News | NewsBreak | Reddit | Instagram | Facebook | Twitter