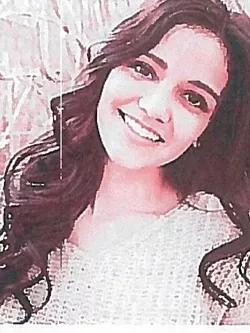 A 20-year-old woman reported missing after last being spotted at a Movement afterparty has been found alive at Beaumont Hospital in Royal Oak,
The Detroit News reports
.
Police issued a missing-person notice on Wednesday after Grace Martinez, of Saginaw, disappeared at a Movement afterparty at the Masonic Temple Theatre in the early hours of Tuesday.
Friend Danielle Welchner
told reporters
that the two were having a hard time keeping track of each other in the packed party, and made an agreement to meet at a car afterward. Welchner said she last saw Martinez talking to a middle-aged man.
On Wednesday afternoon, Martinez was dropped off at Beaumont Hospital by a man who left his name and number; Martinez arrived so disoriented that she couldn't give her name. The hospital treated her as a "Jane Doe."
"She was very drugged up," mother Betty Martinez told the
Free Press
. "She was not capable of knowing what's going on."
It is currently unclear if the man who dropped Martinez off at the hospital was the same man who she was last seen with on Tuesday. He has been cooperating with police.