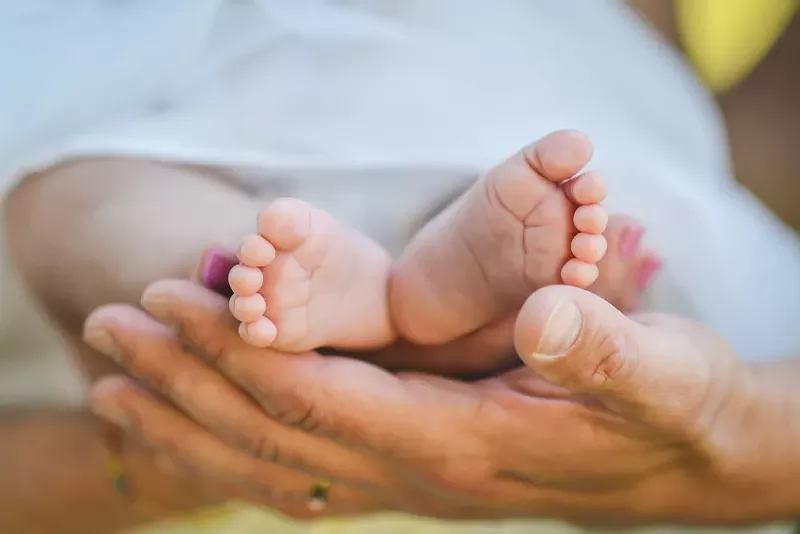 In Michigan, you can now tack on the lowest birthrate since World War II to millennials' growing list of achievements, as the current child-bearing generation is saying no to kids.
According to new figures, Michigan recorded just 111,507 births in 2017 — a 1.6 percent decrease from 2016 and the lowest number of recorded births statewide since 1941,
MLive reports
.
In Wayne County, Michigan recorded just 23,235 births in 2017, a 25 percent drop since 2000. Statewide, only four counties saw a positive birth rate from the years 2000-2017, including Clinton County, Monroe County, Missaukee County, and the Upper Peninsula's Iron County.
This shouldn't be a huge surprise, however, as Michigan follows the national trend which sees millennials flipping the script on traditional American values. In addition to buying fewer cars, renting instead of buying a home, and
killing off chain restaurants
, millennials nationwide are having fewer children. (According to
a recent study
by the Federal Reserve, it's because millennials, who came of age during the Great Recession, are debt-ridden and broke.)
In a study conducted by the
New York Times
, the national average age of a first-time mother in 2016 was 26.3 years old. The age women chose to have children was also found to fluctuate with circumstances correlating to marriage and education. The average age of college-educated women to have their first child was 30.3 compared to women without a college degree, who became first-time mothers at 23.8 years old. Similarly, married women had children at 28.8 years old, while single first-time mothers had an average age of 23.1.
For Michigan, a declining birthrate also signifies an aging population. In 2017, Michigan set a record for the highest number of deaths recorded with 97,532 as the population of Baby Boomers becomes senior citizens.
Declining birth rates are often a symptom of post-industrialist societies. To replace the current population, the average woman would need to give birth to 2.1 children throughout her lifetime. According to the Center for Disease Control, the average U.S. woman today will give birth to 1.8 children throughout her lifetime.
Stay on top of Detroit news and views. Sign up for our weekly issue newsletter delivered each Wednesday.