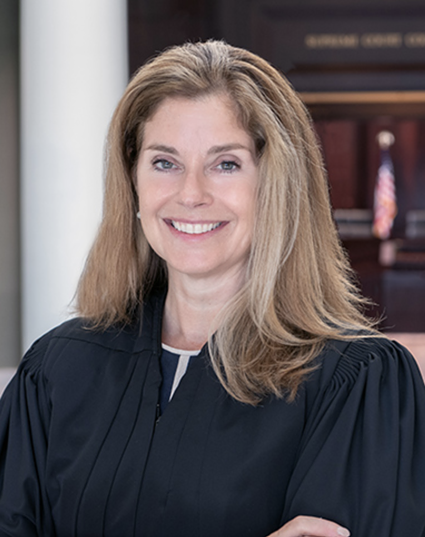 Before 2019, the GOP held a 5-2 majority on the Michigan Supreme Court, which in most cases would render it a rubber stamp for whatever deranged, constitutionally questionable legislation the GOP-controlled legislature dreamt up.
But it wasn't. In two notable cases last year, two Republican justices joined Dems in voting against the GOP's wishes. In the first case, justices upheld a school district's right to ban firearms from their campuses. In the second, the court shot down the deeply conservative Michigan Chamber of Commerce's attempt to derail an anti-gerrymandering proposal headed to the November ballot.
The decisions were stunning because such displays of bipartisanship for the forces of good are rare. (Note: Bipartisanship is very much alive, but mostly in morally bankrupt Dems joining the GOP to do things like
unshackle Wall Street
or
stifle free speech
.)
However, the display might not have been a one-off. The 2019 court, which holds a 4-3 GOP majority, announced yesterday that it selected Democratic justice Bridget McCormack to serve as chief justice.
While the move doesn't signify a power shift, it does suggest that the once-hyper-partisan court is perhaps slightly more independent, as courts should be.
That's especially notable now because there's a lot on the line in the Supreme Court's 2019 docket. Democrats will challenge some of what the GOP pushed through during last month's
lame duck
assault, and the Dems have very strong cases for overturning laws that gutted paid sick time, gutted a minimum wage increase, made ballot drives nearly impossible, etc.
In fact, one can't objectively defend the laws' constitutionality, so if one removes ideology from the equation, there's really no defending them, period. So perhaps Dems can read into McCormack's selection as a sign of things to come.
It's also worth noting that Dems rewarded Republican justice Elizabeth Clement for joining the Democratic minority in rejecting the attempt to stop the anti-gerrymandering proposal. After the GOP bosses withheld funding for her 2018 re-election campaign, wealthy Democrats
fundraised for her
. She also received more votes than any other in the four-candidate field during a blue wave year, suggesting that more than a few Dem voted for her. Depending on where Clement lands in the lame duck cases, Dems could have some buyer's remorse.
Regardless, the appointment of McCormack — who served as a trial lawyer for the Legal Aid Society and was the founding director of the University of Michigan Law School's Innocence Project — is another wrinkle in what's already an exceptionally interesting year for the high court.
Finally, her appointment marks the first time that a woman will serve as a chief justice along with a female governor, secretary of state, and attorney general.
Stay on top of Detroit news and views. Sign up for our weekly issue newsletter delivered each Wednesday.