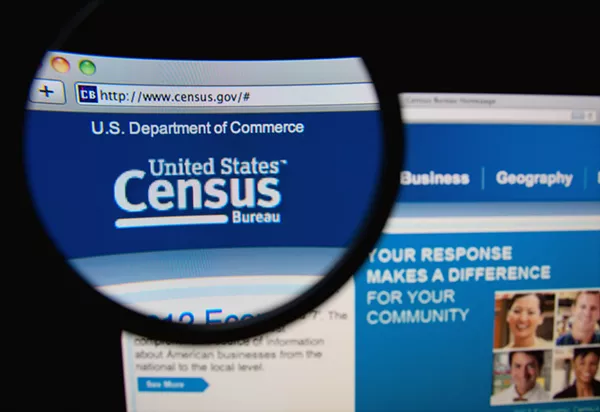 Michigan's population is growing, according to U.S. Census Bureau data released Wednesday.
The state's population is once again approaching 10 million, with 9,995,915 residents according to 2018 estimates. The data, which was compiled between July 1,
2017
and July 1, 2018, saw Michigan grow by 19,468 residents over the year, an annual growth of 0.2 percent. As of 2018, Michigan ranks as the 10th most populous state in the nation.
Michigan's population peaked in 2004 when the state boasted 10,055,315 residents. However, following that year, Michigan saw seven consecutive years of population decline as residents left the state in search of greener (economic) pastures.
And although Michigan's population is growing, it's still lagging behind the national average. For the same period, the average growth rate nationwide was 0.6 percent, led by states like Nevada and Idaho which both saw a growth of 2.1 percent. Utah saw the third most growth with 1.9 percent, Arizona with 1.7 percent, and Washington and Florida both grew by 1.5 percent each.
Nine states and Puerto Rico saw population declines between 2017 and 2018. In the aftermath of Hurricane Maria, Puerto Rico lost an estimated 129,848 residents or a loss of 3.9 percent. West Virginia and Illinois followed in population decline with -0.6 and -0.4 percent, respectively.
Despite a growing population, Michigan is likely to lose one of its 14 congressional seats after the 2020 census according to the University of Michigan's
U.S. Census Apportionment
calculator. States like Arizona, Colorado, Florida, North Carolina, and Oregon are all predicted to gain one congressional seat, while Texas is expected to gain two congressional seats in 2020.
At one time, Michigan held 19 congressional seats following the 1960 and 1970 censuses. However, Michigan has lost at least one congressional seat after every census since 1980 and lost two seats following the 1990 census.
Stay on top of Detroit news and views. Sign up for our weekly issue newsletter delivered each Wednesday.