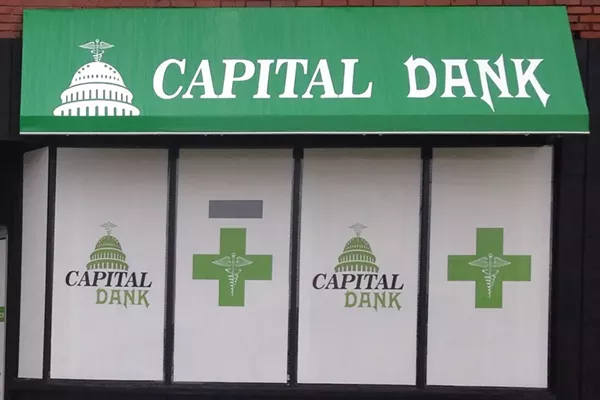 Michigan's medical marijuana licensing board has opted not to encourage dispensaries in the state to close by the end of this week, after a public meeting in which patients described the harm it would cause. But dispensaries will likely have to
shut down by Dec. 15
, or risk being penalized as they apply for licenses to operate under new medical marijuana laws passed in Lansing last year.
The plan to require marijuana businesses to close by the same date they can begin applying for licenses emerged ahead of yesterday's board meeting, after one of two former police officers on the five-person panel last month made a push to close all dispensaries by
Sept. 15
.
According to a statement from the state's Department of Licensing and Regulatory Affairs, the December shutdown deadline "will allow existing operations to wind down while also giving adequate time for patients to establish connections to caregivers to help ensure continuity of access."
But marijuana patients and advocates say a Dec. 15 deadline will still limit patient access to cannabis.
"Even if the licenses are handed out on the 15th (the first day businesses can apply), you're not gonna get a license on the 15th and then on the 16th be open for business," explains Roberta King, co-owner of Canna Communication. "So
this will still be harmful to patients
who rely on cannabis for their health and well being and it will be harmful for businesses."
At least one state lawmaker is hoping to come to the aid of those patients and businesses. Rep. Yousef Rabhi, a Democrat who represents Ann Arbor,
will introduce a bill
in Michigan's House Thursday to "protect medical marijuana businesses from regulatory overreach." The bill would establish a timeframe for processing the license applications of existing medical marijuana businesses, and allow existing businesses to continue operating while their applications are processed.
"These businesses are caring for hundreds of patients and have invested in our communities by buying equipment, developing facilities, and training workers," Rep. Rabhi said in a news release. "Small businesses can't afford to be shut down for months by unnecessary bureaucratic procedures."
Marijuana licensing board member and former Michigan State Police officer Donald Bailey's logic in penalizing pot shops that stay open seems to have something to do with the fact that they're operating illegally under the voter-approved 2008 medical marijuana law.
At yesterday's meeting, Bailey and the board's chairman, former Michigan House speaker Rick Johnson, said they still want to see
dispensaries shut down sooner
.
"I understand that LARA thinks that Dec. 15 is the appropriate date, but my date is Sept. 15," the
Detroit Free Press
quoted Bailey as saying. Operating a dispensary now "is a violation of the law, it has been. I'm not going to support someone who stays open."
In 2013, the Michigan Supreme Court ruled that the state law legalizing medical marijuana does not allow for dispensaries. Still, many pot shops have continued to operate in a legal "gray area," as some cities set up rules that let them remain.