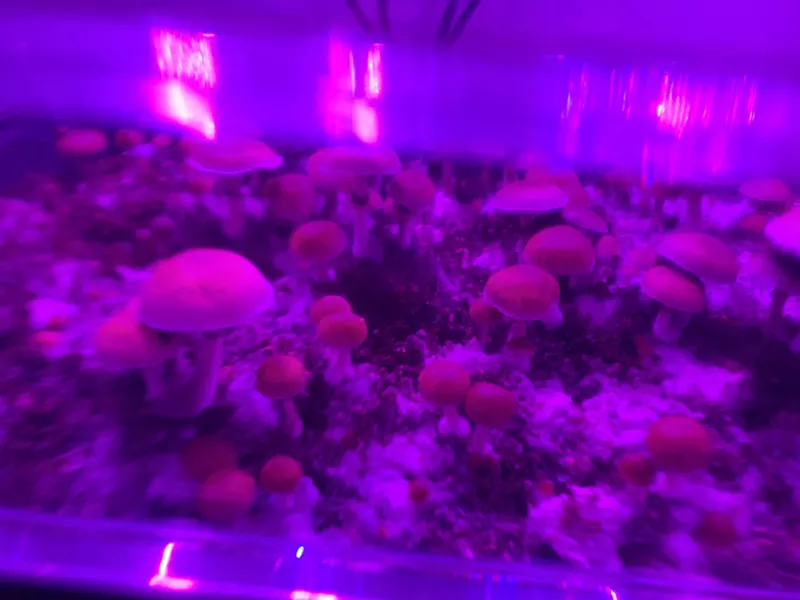 Our top story this week comes from our friends at
Michigan Advance
, who reported on a disturbing video alleging that public schools are trying to "eliminate" white people. The video was shared by Mellisa Carone, best known for testifying alongside Rudy Giuliani as part of a failed effort to steal the election for Donald Trump last year. Now she's running for the Michigan state House in 2022. Yikes.
Our readers are also interested in the new Bonchon Korean fried chicken spot opening in Farmington Hills, the surge of the omicron virus, and Michigan's movement to decriminalize psychedelic mushrooms. They also seem to agree with us that the viral sensation "It's So Cold in the D" is a Christmas song... because it is.
Here's what our readers read this week:
10.
"Omicron is spreading in Michigan, but Whitmer says statewide mandates are unlikely"
9.
"How magic mushrooms could become Michigan's next frontier — and why it matters"
8.
"Detroit artist Jonathan Harris strikes a nerve around the world with 'Critical Race Theory' painting"
7.
"Magical 'Harry Potter'-themed feast comes to Hazel Park's Frame"
6.
"The ParkDetroit app has been completely overhauled, but it won't update automatically on your phone"
5.
"The Supreme Court wants to turn the 14th Amendment into a privilege that legislatures can remove"
4.
"Why 'It's So Cold in the D' is a Christmas song"
3. "
Korean fried chicken chain Bonchon sets date for Michigan grand opening, offers free sandwiches to customers
"
2.
"Michigan woman won't be charged for outing anti-mask nurses on Twitter"
1.
"GOP state House candidate spreads white supremacist comments in Facebook video"
Stay connected with Detroit Metro Times. Subscribe to our newsletters, and follow us on Google News, Apple News, Twitter, Facebook, Instagram, or Reddit.