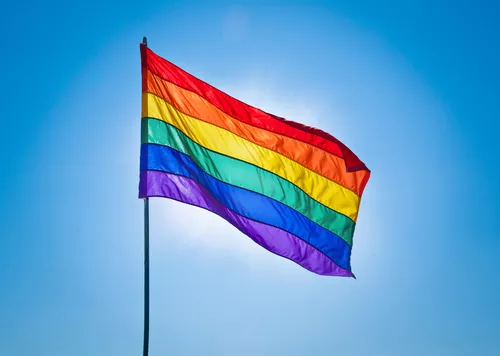 The state of Michigan will not appeal a federal court's ruling that
legalized more than 300 same-sex marriages performed last March
, Gov. Rick Snyder's office said Wednesday.
"The judge has determined that same-sex couples were legally married on that day, and we will follow the law and extend state marriage benefits to those couples," Snyder said in a statement issued Wednesday.
In a 47-page opinion issued last month, U.S. District Judge Mark Goldsmith said the state must recognize those marriages performed during the brief period after Michigan's constitutional ban on same-sex unions was overturned. His ruling came two months after Michigan's ban was upheld by an appellate court, a decision that will now be considered by the U.S. Supreme Court.
"Even though the court decision that required Michigan to allow same-sex couples to marry has now been reversed on appeal, the same-sex couples who married in Michigan during the brief period when such marriages were authorized acquired a status that state officials may not ignore absent some compelling interest — a constitutional hurdle that the defense does not even attempt to surmount," Goldsmith wrote in his 47-page opinion.
Goldsmith issued a stay on his ruling, awaiting a possible appeal from the state.
Snyder said he appreciates that the U.S. Supreme Court will address the issue of marriage equality during their current session, with a ruling expected sometime in June.
"This is an issue that has been divisive across our country," Snyder said. "Our nation's highest court will decide this issue. I know there are strong feelings on both sides of this issue, and it's vitally important for an expedient resolution that will allow people in Michigan, as well as other states, to move forward together on the other challenges we face."
Jay Kaplan, a staff attorney for the ACLU of Michigan's LGBT project,
which filed the lawsuit on behalf of the couples last year
, said in a statement that Michigan "finally has made the wise choice to acknowledge" the marriages.
"These marriages were performed at a time when marriage equality was legal," Kaplan said. "We're elated that, with the recognition of their marriages, these couples no longer have to live under a dark cloud of confusion and uncertainty."
The case
before the Supreme Court
involves April DeBoer and Jayne Rowse, a couple of Hazel Park that first sued Michigan over the state's same-sex marriage ban in 2013.