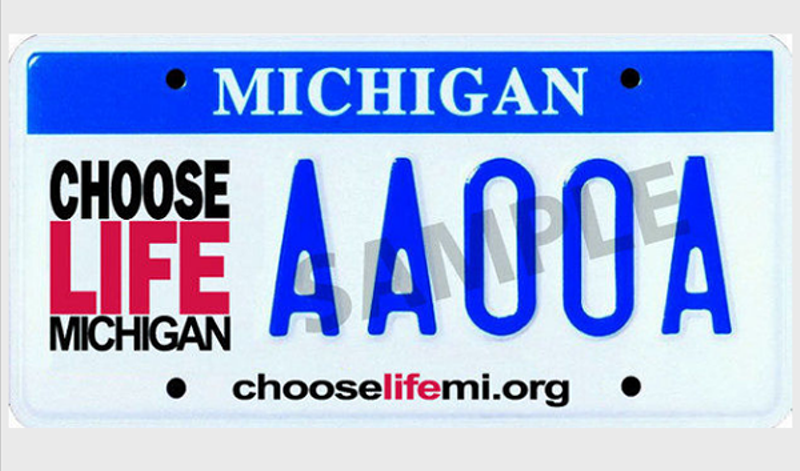 Governor Rick Snyder has vetoed a bill that would have created a state-issued
"Choose Life" fundraising license plate
, with proceeds going to the Choose Life Fund.
Snyder said in a statement that he was concerned that "The 'Choose Life' license plate is a political message that has the potential to bitterly divide millions of Michiganders." In his view, it is "not appropriate for a state-issued license plate."
House Republicans approved the bill in May on a
near party-line vote
, according to the
Free Press
. Reps. Robert Kosowski of Westland and Brian Elder of Bay City were the only Democrats who supported the legislation. It passed on a straight party-line vote in the Senate.
Michigan offers more than two dozen fundraising plates of which proceeds go to far less polarizing causes. Think colleges, boy scouts, and breast cancer awareness.
The Choose Life Fund would have received $25 from every driver who selected the plate.
There are currently
29 states
that offer pro-life plates.
Slate
reports that
15 of those states
funnel the extra fees required to buy them into anti-choice activist organizations or crisis pregnancy centers.
There have been some efforts to create pro-choice plates in states around the country, but it's unclear how many places actually offer them.